Why Are Chinese Media Outlets Brooding Over What Starbucks Is Brewing?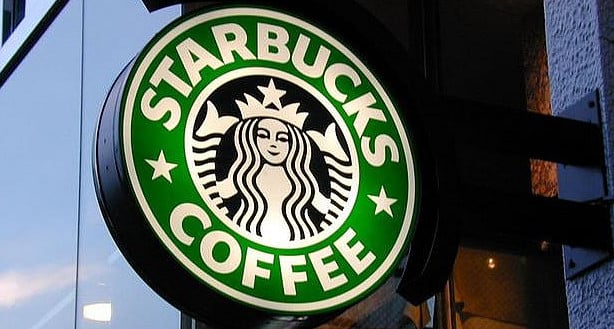 John Culver, head of Starbucks (NASDAQ:SBUX) in China and Asia Pacific, reported last year that his company planned to double its cafes in China to 30,000 within two years, but it looks like he now might want to reconsider those goals, because Starbucks may be poised to become the next major foreign company targeted by China state media.
According to the South China Morning Post, the coffee company has recently become the target of significant criticism in the country as critics complain that Starbucks demands higher prices from Chinese consumers than their U.S. counterparts, and it takes advantage of Chinese customers' weakness for high-profile international brands.
State media outlets have been quick to highlight these complaints, and now many are drawing parallels between how Apple (NASDAQ:AAPL) and Starbucks have been treated in one of the world's largest consumer markets. The latest Starbucks disparagement came only recently from The China Information Daily, a Chinese state-run newspaper, when it lambasted Starbucks for "profiteering" in mainland China and purposely selling its coffee at a higher price in Beijing, than in Hong Kong, London, Tokyo, or New York even though the city residents' income is considerably lower.
The SCMP also highlighted a story that appeared in China Daily titled "Starbucks can't justify high prices in China," that quoted, Wang Zhengdong, the head of the Coffee Industry Association in Shanghai, asserting that the Seattle-based company purposely profits from larger economies like China on account of decreased local competition in the country and cheaper labor costs.
According to SCMP, Zhengdong was quick to point out in the article that Starbucks sells its coffee mugs at 80 percent higher prices in China compared to the U.S., but Liu Yuanju, a columinist with the Oriental Morning Post, argued back on Friday that Starbucks prices are only a reflection of heightened Chinese demands.
It is true that Starbucks raised its prices in China by two yuan last month, reflecting the second price increase in a year, but the world's largest coffee company also raised prices in the U.S. this summer, and it explained to customers that it was on account of rising operational costs. Thus, Chinese consumers and media outlets aren't the only ones who argue against Starbucks's high prices, but that's also because they're not the only ones who face them, and the attacks seem eerily similar to those blasted at Apple earlier this year for their poor customer service in the country.
James Button, a senior manager with SmithStreet, also recognizes these similarities and explains that, "It's not uncommon for high-profile foreign companies to attract more attention from the Chinese authorities than their local rivals." However, China is set to become Starbucks's largest market outside the U.S. next year, and it isn't looking for any enemies.
It is evident that Starbucks's China business is still in its early stages compared to its empire in the U.S., but the coffee giant would clearly like to caffeinate the country's consumers rather than anger them, but if the bad publicity keeps up, Starbucks could notice the effect on its business.
Don't Miss: Here's Why Boeing Shares Are Hitting New Highs.