Why Are These Former Employees Suing Apple?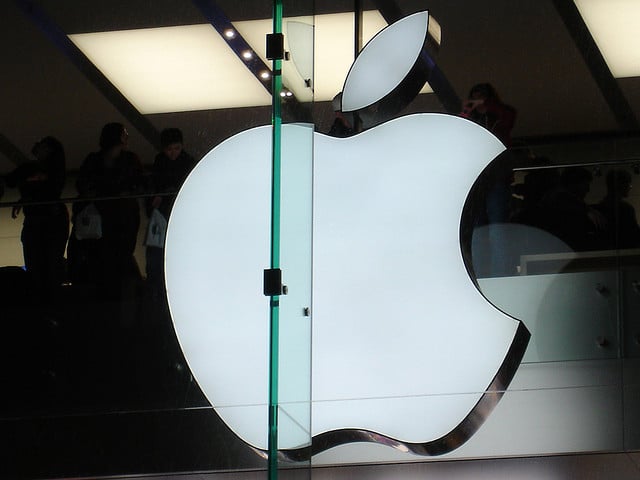 Apple (NASDAQ:AAPL) is facing a lawsuit from two former Apple Store employees, who allege that the company failed to properly pay them for off-the-clock time used for daily theft-prevention searches, reports Reuters. The two plaintiffs are also seeking to have their lawsuit granted class-action status, since the practice is alleged to be widespread throughout Apple's retail operations.
The lawsuit was filed in San Francisco federal court on July 25, reports the local San Francisco CBS affiliate. The plaintiffs, Amanda Frlekin and Dean Pelle, allege that hourly Apple employees are required to wait approximately five to ten minutes every time they leave the store in order to be subjected to mandatory searches.
The two former employees are seeking compensation for unpaid wages, including any potential overtime. Apple may also be subject to penalties related to the practice.
According to the lawsuit via Reuters, "This work, done primarily for the employer's benefit, is time which Apple hourly employees should be, but are not compensated for, both straight hours and overtime hours worked in excess of 40 hours a week."
The local San Francisco CBS affiliate also reports that the lawsuit states that the time lost each year would have earned the employees $1400 to $1500 in extra annual wages. Although Apple employs more than 42,000 people in its retail stores, it is unlikely that all of them would qualify for compensation in this lawsuit. It is also unknown if Apple's practice of searching employees off the clock is done at its overseas Apple Store locations.
Here's how Apple has traded so far today.

Follow Nathanael on Twitter (@ArnoldEtan_WSCS)
Don't Miss: Apple Keeps Smartphone Profit Crown.