Why Did Apple Add a New iPhone User Guide Section?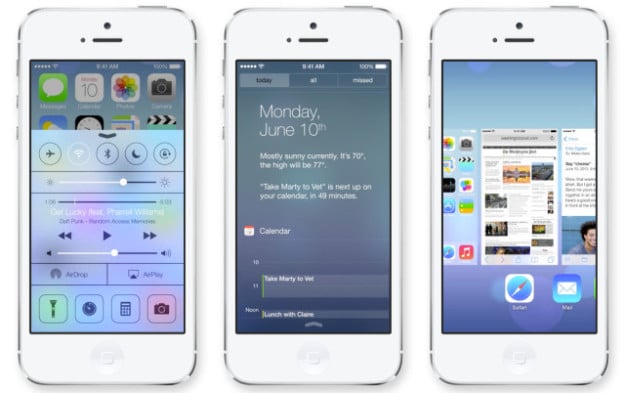 In what could be a sign of widespread user confusion over Apple's (NASDAQ:AAPL) latest mobile operating system, the iPhone maker has added several new "Tips and Tricks" sections to its website. The newly added sections provide users with quick overview of how to use various features found in iOS 7 on the iPhone 5S, iPhone 5C, and iPhone 4S.
The new iOS 7 is the most radically redesigned iteration of Apple's operating system since it was originally unveiled in 2007. Renowned Apple designer Jony Ive abandoned the operating system's traditional skeuomorphic design and replaced it with a stripped-down minimalist look.
The new "Tips and Tricks" sections cover photography, swipe gestures, FaceTime, Apple Maps, Siri, Calendar, Music (including iTunes Radio), Mail, Safari, AirPlay and Wireless, Settings, Compass, and the Find My iPhone app.  Although the iPhone 5 does not have its own "Tips and Tricks" section, it should be noted that the iPhone 5C is functionally the same as Apple's last-generation device.
The novel appearance of the latest version of iOS may be one reason why Apple added the "Tips and Tricks" sections to its website. Some users may be confused by the unfamiliar appearance of iOS 7 and its lack of "obvious" skeuomorphic visual cues.
One of the advantages of the skeuomorphic design found in Apple's classic iOS is that the reality-based icons gave users strong visual hints to help them interpret the meanings represented by the symbols. In this sense, Apple's iOS 7 may be less intuitive than the previous mobile operating system iterations.
However, there is also the possibility that Apple simply added the sections in order to more efficiently answer some of the most commonly asked iOS 7 questions. Regardless of any user confusion, over 68 percent of iOS users have already adopted Apple's newest operating system, according to the latest data from mobile analytics platform Mixpanel. Apple noted on September 23 that, "more than 200 million iOS devices are now running the completely redesigned iOS 7, making it the fastest software upgrade in history."
Follow Nathanael on Twitter (@ArnoldEtan_WSCS)
Don't Miss: Is Amazon More Innovative Than Apple?