Why Does T-Mobile Love Apple?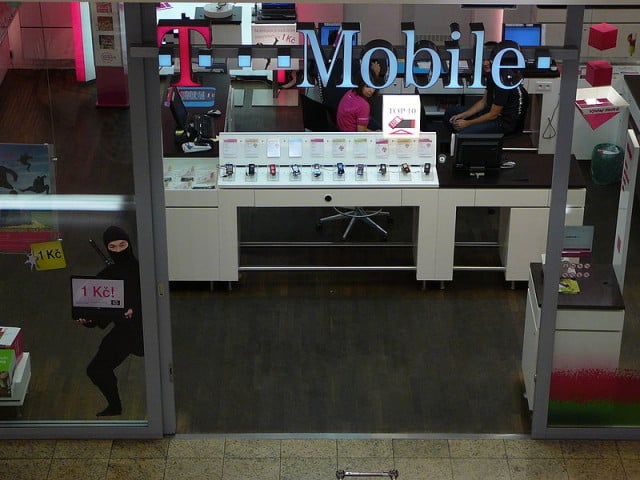 Is Apple's (NASDAQ:AAPL) iPhone the primary reason that the U.S.'s fourth-largest carrier was able to post stronger-than-expected earnings for the second quarter of its fiscal 2013 year? T-Mobile beat analysts' expectations this morning after announcing its total revenues increased by 27.5 percent over the year-ago quarter.
T-Mobile also revealed that, "iPhone sales have accounted for approximately 29 percent of T-Mobile's branded gross customer additions and upgrade smartphone sales." T-Mobile began selling the iPhone on April 12 of this year and was the last of the major U.S. carriers to offer Apple's flagship smartphone.
Overall, T-Mobile added 1.1 million new customers in its second quarter. Besides the boost that T-Mobile got through its iPhone sales, the carrier has also attracted customers through its "Un-carrier" payment plans. Instead of using conventional long-term contracts, T-Mobile's "Un-carrier" approach sells phones to new subscribers for unsubsidized prices.
However, the carrier also lessens the initial high price of the phone by spreading the cost into a monthly fee. More recently, T-Mobile introduced the "JUMP" upgrade plan that allows its subscribers to get a new phone every six months for a $10 per month fee.
John Legere, President and CEO of T-Mobile, noted the success of T-Mobile's unique strategy in the company's second quarter results announcement. "T-Mobile's Un-carrier approach has clearly resonated with consumers. By fixing the things that drive them mad, like contracts and upgrades, and freeing them from the two-year sentences imposed on them by our competitors, they are choosing the new T-Mobile in unprecedented numbers," said Legere.
A recent study conducted by the market research firm Consumer Intelligence Research Partners suggested that T-Mobile was able to keep approximately 300,000 to 400,000 of its current customers from migrating to other carriers due to the addition of the iPhone reports the Wall Street Journal.
Here's how Apple has traded so far this week.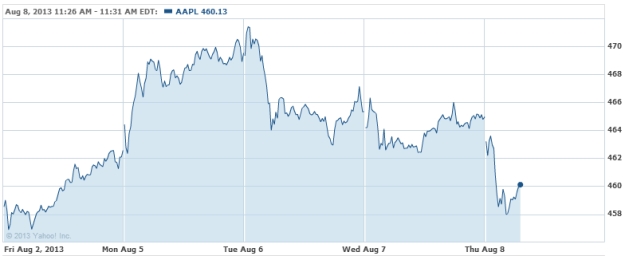 Follow Nathanael on Twitter (@ArnoldEtan_WSCS)
Don't Miss: Munster: iPhones Hold Better Resale Value Than Samsung Devices.