Why Doesn't Apple Cut Prices to Boost Sales?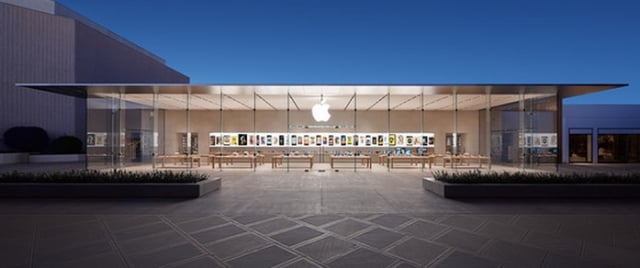 As one would expect of a company as successful as Apple (NASDAQ:AAPL), a lot of thought has gone into the marketing and the pricing of its products. Apple built up its reputation by delivering products that revolutionized how humans communicate with each other, how they consume media, and how they live on a day-to-day basis, making technology a part of everyday life in a way it never was before. It helped that the company tended to under-promise and over-deliver, but more important was Apple co-founder Steve Jobs's ability to mesmerize audiences by charismatically creating a "reality distortion field" — a science fiction term that has often be used to describe his belief that wanting and willing something could make it happen. His persona, and the products that were created with that belief as a guide, made Apple a brand with huge cachet. Steve Jobs was also a good businessman, and that skill also played a role in making Apple the company it is today.
"Apple has never followed the trend in passing along the savings," IHS iSuppli analyst Michael Yang told Bloomberg. "As long as Apple can make people pay, it will stay on this track." As part of the company's long-term marketing and pricing system, Apple leveraged its brand's image to carve out market share. Therefore, Apple risks harming the cachet of owning one of its products by lowering the price of its iPhones or iPads.
Still, analysts and investors have begun to question the strength of that strategy as sales slow; investors have even sent shares of the company's stock tumbling down by more than 8 percent since September 10, the day Apple unveiled its new lineup of iPhones and investors found out that the iPhone 5C was priced much higher than they had expected. Unlocked, without a wireless contract, the device is priced at $549 in the United States and at $700 in China, putting the company's ability to capture market share in emerging markets into question, putting the company's ability to capture market share in emerging markets into question.
The problem for Apple is that in the increasingly saturated $280-billion smartphone market it has become more and more difficult to achieve product differentiation, which is why it has stuck with its high-end image. Even though the release of iOS 7 at last week's special event was delivered in a clock of usual "Apple Speak," with company executives highlighting the "harmonious layout" and "precisely chosen color palette" of the new mobile operating system, the presentation could not hide that progress in the smartphone market is now harder to come by. As Time Magazine's Harry McCracken wrote, nothing about the new design is revolutionary, many of the changes are "handy."
What is more obvious is that Apple stuck to design tradition; the new look of iOS is a digital counterpart to the streamlined aesthetic used by Senior Vice President of Design Jonathan Ive in creating the new iPhone's hardware. That is the aesthetic that helped make the iPhone popular in the beginning. "They are walking a tightrope because they want to be a premium brand, but they don't want to be shut out of or marginalized like they were in the PC market when they priced themselves out of the mainstream," Opus Research analyst Greg Sterling told Bloomberg.
Of course, the other problem is that the industry is constantly warning that Apple must add a specific new feature or hit a certain price point to avoid being rendered technologically irrelevant. Some argue that Apple accomplished this in its recent upgrade of the company's mobile operating system; iOS 7 is the most sweeping redesign Apple has given its mobile software since the iPhone was first introduced. But still, the market perception is that Apple's main rival, Samsung (SSNLF.PK), has narrowed the innovation gap. In order to sell products at a premium price, Apple's devices must be premium products.
While it may be debatable whether it would be beneficial for Apple to forgo higher prices to gain market share, it is clear that the current pricing strategy will keep margins healthy. The company generates a profit of about 50 percent from a $600-priced iPhone, as ISI Group analyst Brian Marshall told Bloomberg. As a result, Apple's gross margin stood at 37 percent last quarter. In comparison, Samsung has a gross margin of 30 percent, Dell (NASDAQ:DELL) has a gross margin of 18.5 percent, and Hewlett-Packard's (NYSE:HPQ) is 23 percent. Even more telling is that that Apple earned 53 percent of the global profit in the smartphone industry in the second quarter, according to Canaccord Genuity, even while the iPhone accounted for just 13.2 percent of global smartphone shipments. A year ago, the company's flagship device represented 17 percent of total shipments.
In those numbers, Apple's premium pricing scheme is obvious, and the markup Apple charges for additional memory shows the degree to which Apple puts its margins ahead of market share. Typically, memory to store more photos, videos, and applications on smartphones costs consumers around $50, but for iPhone users, it costs four times as much. For example, an iPhone 5S with 16 gigabytes of storage will cost $199 with a wireless contract, and the price soars to $399 for 64 gigabytes. Apple has stuck by that type of pricing even though the cost of the component has dropped since 2009. Flash memory chips — semiconductors that retain data even when the power is switched off — currently cost about 60 cents per gigabyte, a 71 percent drop from the $2.10-per-gigabyte cost four years ago, according to IHS iSuppli.
Don't Miss: Your Cheat Sheet to Walt Mossberg's iPhone 5S Review.
Follow Meghan on Twitter
@MFoley_WSCS