Why Has Samsung's Apple Chip Production Slowed?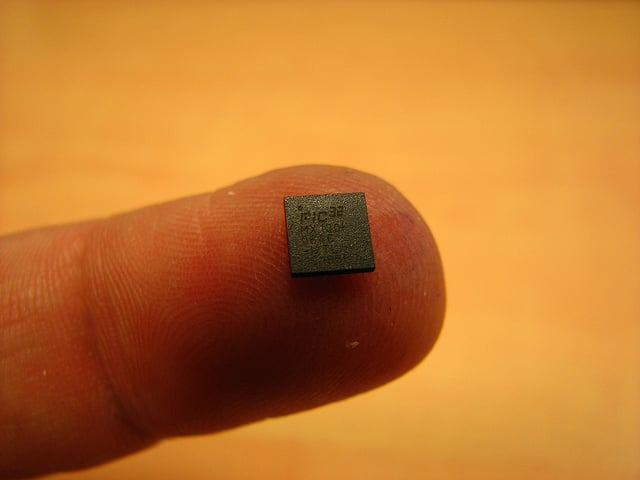 Is the production slowdown at Samsung's (SSNLF.PK) Austin, Texas microchip fabrication plant another sign of Apple's (NASDAQ:AAPL) decreasing reliance on this rival smartphone maker? Back in mid-June, analysts Steve Mullane and Paul Peterson noticed that the Austin plant had suddenly ceased production of the 28-nanometer and 32-nanometer chips reports Barron's. The Austin facility typically manufactures these chips for Apple's iPhone, iPad, and iPod touch devices.
Although the analysts originally thought that this slowdown was related to Apple's new manufacturing contract with the Taiwan Semiconductor Manufacturing Company, they no longer believe this to be true. This is because their contacts with the TSMC management claim that "the first products will be produced on their 20 nm node." Apple's new deal with TSMC was originally reported by The Wall Street Journal last week.
Instead of being a sign that Apple is decreasing its reliance on Samsung, the analysts now believe that the Korea-based manufacturer has merely shifted some of its 28-nanometer chip production back to its fabrication plants in Korea. The analysts also believe a build-up in Apple's 32-nanometer chip inventory is another possible reason behind the falling production levels.
"The increased capacity to produce the 28nm AAPL designs in the Korean Fab possibly explains the recently lowered target ramp plans for these devices in Austin […] The sharp reductions in 32 nm output at both the Korea and Austin fabs likely indicates a major adjustment in production output to align with weaker demand, and the severity of the cuts suggests that inventories are elevated. The 32 nm cuts in Korea could also explain why 28 nm is not ramping in Austin, since there is now plenty of 28 nm capacity in the Korea fab, and Austin historically has served as a 'spillover' fab for Korea," wrote the analysts via Barron's.
The analysts also noted that the 28-nanometer chips are intended for the "next generation iPhone launch that is expected in the September timeframe." Here's how Apple traded on Wednesday.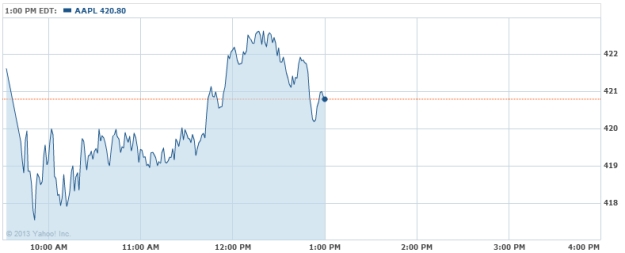 Follow Nathanael on Twitter (@ArnoldEtan_WSCS)
Don't Miss: Pebble's Smart Watch is Here — Will Apple's be Next?