Why Is Adoption of Apple's OS X Mavericks Slowing Down?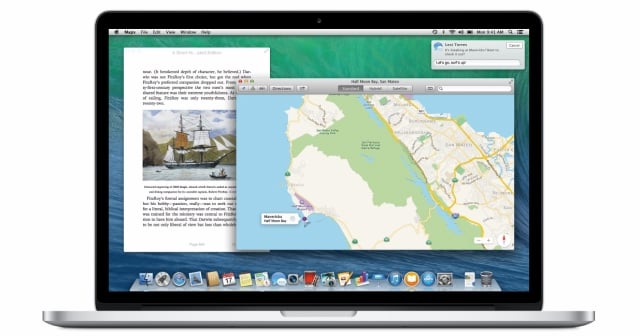 Soon after OS X Mavericks was made available for free, many Mac owners rushed to download Apple's (NASDAQ:AAPL) latest desktop operating system. According to data provided by online ad network company Chitika, user adoption of OS X Mavericks in the U.S. and Canadian markets reached 5.5 percent within the first 24 hours after the software's release, beating OS X Mountain Lion's adoption rate of 1.6 percent in the same timeframe last year.
OS X Mavericks soon overtook the previous software versions to secure the top position among the various desktop operating system iterations, increasing 21 percentage points from October to reach a 32 percent share by the end of November, according to Net Applications data via Computerworld. However, the adoption rate for Mavericks drastically slowed down in December, when it only gained 5 percentage points to reach a 37 percent share by the end of the month.
Meanwhile, three of Apple's older operating systems managed to maintain market shares of around 20 percent each in December. As noted by Computerworld, Mountain Lion held a 22 percent share, Snow Leopard held a 19.5 percent share, and Lion held a 16.3 percent share. According to Computerworld, this raised the troubling issue of operating system fragmentation among Apple's users.
Apple users are famously quick to adopt the latest operating system, and Senior Vice President of Software Engineering Craig Federighi cited the importance of using the latest OS when the release of Mavericks was announced. "We want every Mac user to experience the latest features, the most advanced technologies, and the strongest security," said Federighi. "We believe the best way to do this is to begin a new era of personal computing software where OS upgrades are free."
So has Apple entered a new era of operating system fragmentation, or is something else behind the slowing adoption rate? According to Gene Steinberg of Tech Night Owl, "The real question is how many of that 63 percent of remaining Mac users can actually upgrade to Mavericks."
Steinberg pointed out that many Snow Leopard and Lion users may not be able to upgrade due to hardware compatibility issues. In other words, the only way some users can upgrade would be to buy a new computer. Although Mountain Lion users still have the capability to upgrade, removing the other two groups of users from the equation makes it clear Apple is not facing a fragmentation crisis in that respect.
More from Wall St. Cheat Sheet:
Follow Nathanael on Twitter @ArnoldEtan_WSCS