Why Is Apple Boosting Its Marketing Team?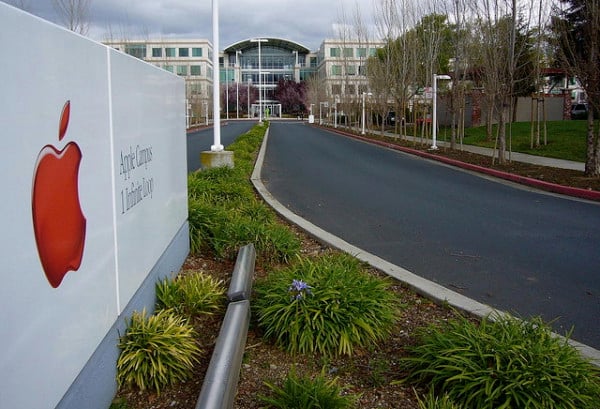 Apple (NASDAQ:AAPL) may soon double the size of its in-house marketing and advertising team in an effort to keep tighter control on its brand messaging, reports AdAge. According to an unnamed executive cited by the advertising industry news website, Apple may boost the size of its marketing staff from 300 employees to as many as 600.
The executive also notes that the increased focus on in-house marketing is a sea change from how Steve Jobs ran Apple's advertising efforts. He notes that Jobs deliberately limited the size of the marketing department, "because Steve wanted Apple to be seen as a products company, not a marketing company."
Despite the increased emphasis on in-house marketing projects, Apple is still expected to use various outside agencies for some advertising campaigns. Apple spent approximately $1 billion on advertising its products worldwide in 2012, reports Bloomberg.
This recent hiring push is separate from Apple's recent iAd network hiring push that was likely related to the upcoming release of iTunes Radio. Apple is selling advertisements for its new music streaming service through its iAd mobile advertising network.
Although Apple has recently had some poorly received advertisements, it is unknown if the recent marketing department changes are related to those campaigns. Apple's "Designed by Apple in California" advertisement that was released this summer scored well below average with viewers, according to a consulting firm that uses consumer surveys to analyze the effectiveness of TV commercials, reports Bloomberg.
It is also possible that the Cupertino-based company is gearing up for an advertising and marketing campaign centered on its new iPhones. Apple is expected to unveil two new iPhone models at a media event on September 10.
Here's how Apple has traded over the past five days.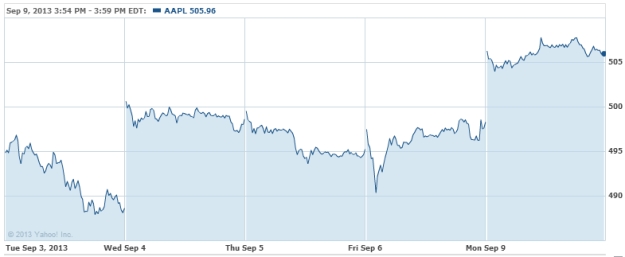 Follow Nathanael on Twitter (@ArnoldEtan_WSCS)
Don't Miss: Analyst: Apple's Asia Deals May Add 35 Million iPhones.