Why Is Apple Cancelling This Software Update?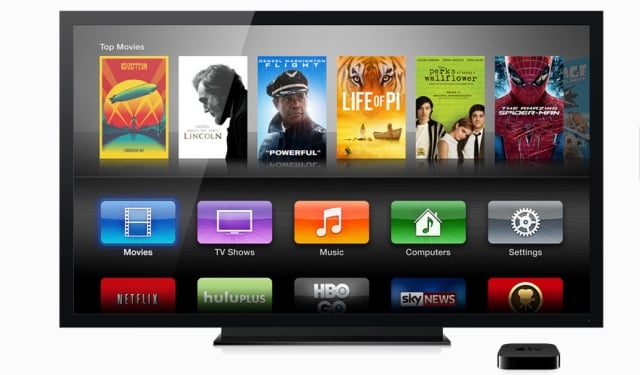 While most of the media's attention was focused on Apple's (NASDAQ:AAPL) new iPhone releases last Friday, the company also brought some novelty to its digital media receiver product via a software update. Apple TV's 6.0 software update included a feature that makes it easier for users to stream their content through another user's Apple TV by using the AirPlay system, as well as support for the new iTunes Radio music streaming service.
However, it appears that Apple TV owners will have to wait a while longer before they will be able to enjoy these new features. As first reported by 9to5Mac, Apple has pulled the Apple TV 6.0 software update after multiple reports of content deletion and even bricking. According to AllThingsD, Apple is currently working on a firmware update that will hopefully resolve the issue.
Although Apple just released an Apple TV software update, the company may also soon release new Apple TV hardware. Earlier this month, tech industry commentator MG Siegler tweeted, "I guess those excited about a software refresh in a week are gonna be *really* excited when new Apple TV hardware is unveiled next month."
Siegler's disclosure reignited rumors of an Apple TV hardware refresh that were first sparked by a report from GigaOM earlier this month. GigaOM reported that global trade intelligence platform Panjiva had discovered multiple bills of lading that described shipments of "Set Top Boxes." Presumably these "Set Top Boxes" were Apple's latest version of its Apple TV product.
Although it is not clear what Apple's ultimate plans are for its digital media receiver device, the Cupertino-based company has recently been focusing more attention than ever on the $99 product that Steve Jobs once called "a hobby." With the increasing popularity of Internet-based content viewing, it may not be long before Apple's unassuming digital streaming device becomes a major source of revenue for the company. Here's how Apple traded on Friday.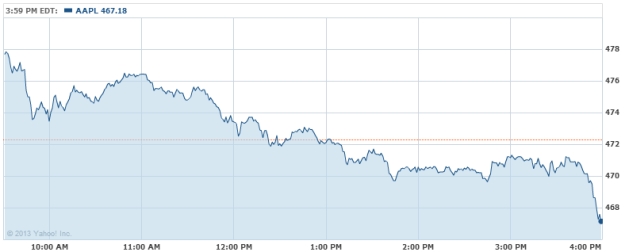 Follow Nathanael on Twitter (@ArnoldEtan_WSCS)
Don't Miss: Here's What Happened at Apple's China iPhone Launch.