Why Is Apple Phasing Out This Movie Trailer Option?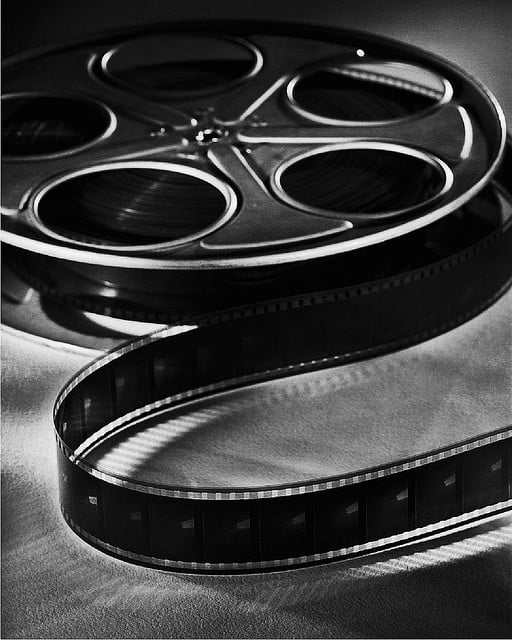 Will Apple (NASDAQ:AAPL) lose its cinephile user base by removing the 1080p download option from its trailer website? Although Apple never offered the ability to stream 1080p trailers, it did offer users the option to download trailers with this high-quality resolution.
Now it appears that Apple is slowly phasing out its 1080p trailer download option from its Quicktime trailer website. MacRumors notes that the elimination of the 1080p download option seems to be focused on trailers that were uploaded after May 22. However, it appears Apple is also removing the 1080p download option for older movie trailers as newer trailers for the same movie are added after the May 22 date. Apple is also eliminating the lower-quality 720p and 480p download options.
Apple has yet to offer a reason for the elimination of the 1080p trailer download option. As movie and television broadcasts are increasingly moving towards a higher resolution standard, it seems odd that a cutting-edge technology company such as Apple would be moving in the opposite direction. This is especially baffling when considering that film and television program distribution is increasingly being offered in high-quality streams over the Internet.
Although the 1080p option was only available as a download, some users actually preferred this option over streaming since it would allow them to easily transfer the trailer to a higher-resolution television that may not be connected to the Internet anyway. The download option also allows users to conserve their bandwidth usage by allowing them to repeatedly view a favorite trailer without having to stream the content repeatedly.
Here's how Apple has traded over the past week.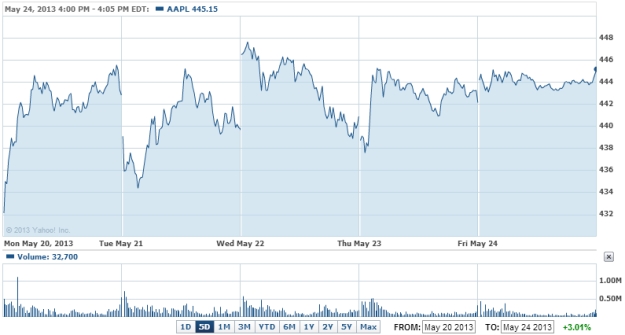 Follow Nathanael on Twitter (@ArnoldEtan_WSCS)
Don't Miss: Hedge Fund Baskets Are Full of Apple.