Why Is Apple So Sour About Bitcoin?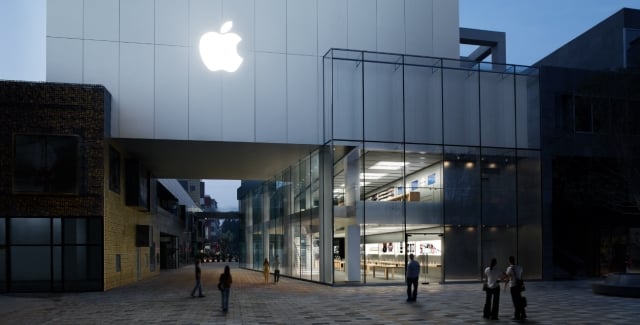 There are a handful of companies you don't want to mess with, and one of them is Apple (NASDAQ:AAPL). The tech giant has serious clout these days, and its support or endorsement could mean the world for struggling startups and new technology. Unfortunately for many, though, Apple doesn't exactly give out its approval liberally, and in fact, it has no problem handing out the opposite. Developers behind Bitcoin, the digital currency, learned that lesson the hard way recently as they faced several rejections from Apple, and questioned why the Cupertino, California-based company seemed to have it out for them.
Coinbase, the venture-backed startup that offers a Bitcoin buying and trading platform for consumers, had its iOS app pulled from the App Store by Apple in November, less than a month after it first appeared. Now, TechCrunch reports that peer-to-peer messaging and payments app Gliph has also been removed. So, what gives? No one is completely sure of the exact Apple reasoning behind its reluctance to support the digital currency, but Gliph's Rob Banagale published a blog post Monday trying to help uncover why.
According to Tech Crunch, Banagale explains that Apple was able to pull Gliph and Coinbase apps without much of an explanation because it could simply cite section 22.1 of its App Store review guidelines. The rule states that "apps must comply with all legal requirements in any location where they are made available to users. It is the developer's obligation to understand and conform to all local laws." Thus, Apple can hide behind the assertion that though Bitcoin is not illegal, it is not legally recognized by governments as currency, so the tech giant does not have to host Bitcoin-transaction apps in its App Store.
That means that apps like Coinbase and Gliph get the Apple boot because they support Bitcoin's digital currency, albeit in different ways. Apps like Coinbase and BIPS function as wallets, whereas Gliph doesn't process Bitcoin transactions, but rather facilitates them. However, Apple recognizes all three as Bitcoin-supporting entities and thus won't market them. Banagale told Tech Crunch that Gliph works with Coinbase, but doesn't function the same and doesn't deal with exchanges; but Apple still refuses to differentiate between the two, and thus Gliph is pushed off the map.
Now Banagale has helped explain Apple's technical reasoning behind removing the Coinbase and Gliph apps, but we're still wondering whether there is any other story behind the company's conspicuous Bitcoin disapproval. Banagale illuminates that Apple could be be planning to crack the payments market, too, thus seeing Bitcoin as unwelcome competition, but as of now, that still seems unlikely.
More likely, though, is that Apple simply wants to play it safe, considering the company is now in the public eye more than ever, especially after suffering losses in the courts related to its e-book drama. Since Apple has such a significant presence, it has to make decisions based on possible byproducts of litigation or legal ramifications, not just current complaints, and therefore it is possible that Apple would simply rather be safe than sorry when it comes to Bitcoin.
It's also not just Bitcoin that Apple is taking extra precautions with. Tech Crunch highlights that Apple has been demanding that all of its developers ensure that any links to legal info about using Apple assets or other items with terms and conditions of use are visible with accessible links. Take apps for gambling, for example. Some states and countries allow gambling while others don't, so Apple allows apps to use geo-fencing to restrict activities in certain regions.
Apple takes rules and regulations extremely seriously, and it is clear that it is doing the same with Bitcoin. If Bitcoin is eventually recognized by a government entity in some regions or countries, Apple might employ the same system, but for now, it is clear that the company has no problem playing it safe and steering clear of the digital currency.
Don't Miss: Bank of America: Street Is Overestimating China Mobile iPhone Sales.