Why Is China Accusing Amazon of Piracy?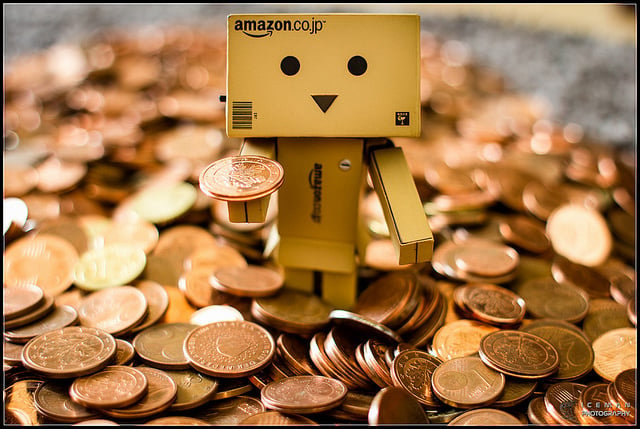 China's piracy watchdog the National Copyright Administration is targeting Amazon.com Inc. (NASDAQ:AMZN), ordering the company to change its operations after it was discovered Amazon had been selling pirated books in the country.
The infractions involve third party businesses that were selling books illegally through Amazon's site. The anti-piracy group found 36 third party retailers and 20 catalogues featuring illegally distributed books on Amazon.com.
The National Copyright Administration has some demands for the e-commerce giant. First, the 36 retailers identified by the group need to be shut down. Second, Amazon must tighten up barriers-to-entry on other third party sellers. Third, Amazon needs to implement better communication between itself, its third party retailers, and the National Copyright Administration. Lastly, Amazon must start punishing retailers found in violation of copyright laws.
The National Copyright Administration has targeted other U.S. companies, including Apple Inc. (NASDAQ:AAPL) and Google (NASDAQ:GOOG), recently, sending out the message that the Chinese government will not tolerate piracy or other illegal business practices from international firms. The crackdown is also meant to reassure local businesses that China will not give unfair advantages to global giants.
Amazon has been showing huge growth in China recently, which is part of the reason for the scrutiny. The company launched its Android app in the country in May and its Kindle e-reader earlier this month. If Amazon wants to have the same success in the country as Apple and Google have had, then the online retailer needs to play by China's rules.
Apple has made efforts to clean up its Chinese App Store after being called out by the watchdog group. Twenty-two Chinese app writers sued Apple after their work appeared on the App Store, being sold without a license. Apple had to pay damages to some of the affected writers back in April.
While the country has made it clear that it will not tolerate piracy from international companies, China also is dedicated to improving its e-commerce.
Follow Jacqueline on Twitter @Jacqui_WSCS
Don't Miss: Here's Why Airlines Love Apple's iPad.