Why Is the Kindle Fire HD Getting a Price Cut?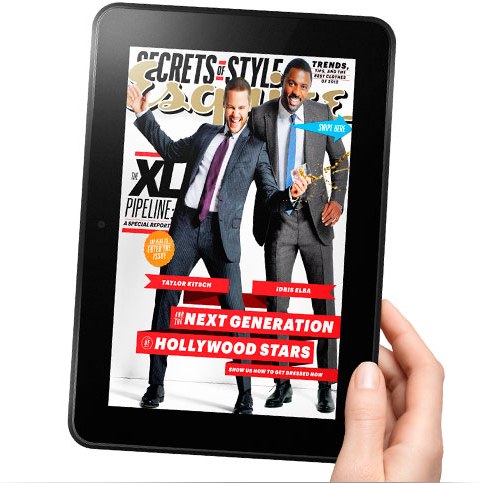 As September approaches, kids will soon be headed back to school armed with tablets, and Amazon (NASDAQ:AMZN) is trying to make sure they go to class carrying a Kindle Fire HD. The company cut the price by 20 percent in recent days, allowing buyers to pick up a seven-inch Kindle Fire HD for $159, according to the retailer's website. As CNN reported, chances are the company's annual tablet launch will follow its September schedule this year. Rumors seem to confirm it.
On the need for an update, most tech enthusiasts agree the Kindle Fire HD needs a new processor. Geek reports that sources suggest that new processor will be a 1.5 GHz  model by Texas Instruments (NYSE:TXN), though the 1 GB of RAM is expected to stay at status quo. Price-wise, the 8 GB storage Kindle Fire for 2013 would meet the new price of the 16 GB Fire HD's current sale price.
Amazon seems to be following the logical progression of a company trying to clear space for a new product in the same line. The sub-$160 price target makes it one of the most attractive tablets on the market, and it has a great deal of love from its users. An eBay survey quoted by VentureBeat noted the Kindle Fire HD scored second place in emotional resonance among people who tweeted about their tablets. This metric is important among fickle, youthful buyers. Competing tablets now appear expensive.
Google's (NASDAQ:GOOG) Nexus 7 tablet, which scored very high for customer curiosity in the eBay study, is priced at $199 online, while it's difficult to find an Apple (NASDAQ:AAPL) iPad Mini for under $300 online. Since Apple's iPad users are so loyal to their tablets, the real competition is probably in other Android devices. On that note, a Kindle Fire HD update would be timely.
The Nexus 7 already has the 1.5 GHz processor rumored to be in the 2013 Kindle Fire tablets. The 323 pixels per square inch found in the Nexus 7 display also distinguish Google's tablet from the 2012 Fire HD, which has only 216. The time has come for a new version, but buyers who don't need top processor speeds and top-shelf resolution have a great buy on their hands with Amazon's price cut.