Why Is This Nonprofit Trying to Put Sirius XM in the Penalty Box?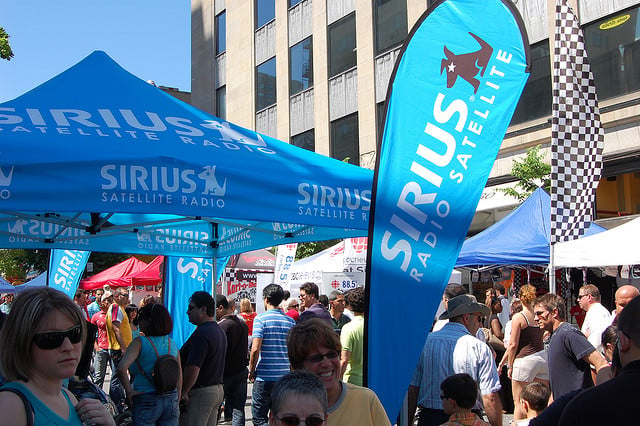 Sirius XM Radio (NASDAQ:SIRI) is in trouble with the law. With the rise of satellite and streaming radio services like Sirius XM, Pandora (NYSE:P), Spotify, and the upcoming iTunes Radio via Apple (NASDAQ:AAPL), it's almost easy to forget these days that no music is free.
Radio listeners are increasingly paying for their music in more indirect ways, whether it is through subscriber packages, agreement fees, or advertising allowances. But still, no matter how one is hearing his or her music, someone is always still paying for those radio's tunes — or at least they're supposed to be.
That's where Sirius XM's lawsuit comes in. According to Reuters, the satellite radio service has been charged with underpaying SoundExchange Inc. for the recordings that it aired to paying subscribers from 2007 through 2012, failing to sufficiently fund the statutory license that gives the service permission to do so. The lawsuit claims that Sirius has been inaccurately reporting the total gross revenue it registers, cutting it by 10 to 15 percent in order to correspond with performances of pre-1972 recordings.
The lawsuit was filed for at least $50 million on Monday by SoundExchange, which is an entity of the Copyright Royalty Board that is in charge of collecting digital royalties established under federal law.
The royalty rate that is destined to be charged against a company's respective gross revenues is established by the Recording Industry Association of America, and now the U.S. nonprofit is claiming that Sirius has failed to abide by the organization's royalty rate standards.
Reuters explains that that the federal regulation in question specifically deals with that of the different laws that service recordings pre-1972, and those after that date. It wasn't until 1972 that sound recordings were given federal copyright protection, and SoundExchange is now charging Sirius with reporting its gross revenues based on those standards, rather than the royalty rate ranged from 6 percent in 2007 to 8 percent in 2012.
Sirius has yet to comment publicly on the lawsuit, but SoundExchange maintains that the satellite radio service believes that pre-1972 recordings aren't covered by the statutory license regulation.
SoundExchange is thus seeking $50 million to $100 million or more from Sirius for underpaying on recordings, as well as failing to make timely payments and inaccurately reporting its revenue calculations by purposely leaving out the money earned from customers subscribing to Sirius XM Premier package. The suit was filed in the U.S. District Court for the District of Columbia on Monday.
Don't Miss: Finally, Here's Some Good News for Boeing's Dreamliner.