Why Nokia Is Yanking 'Here Maps' From Apple's Roster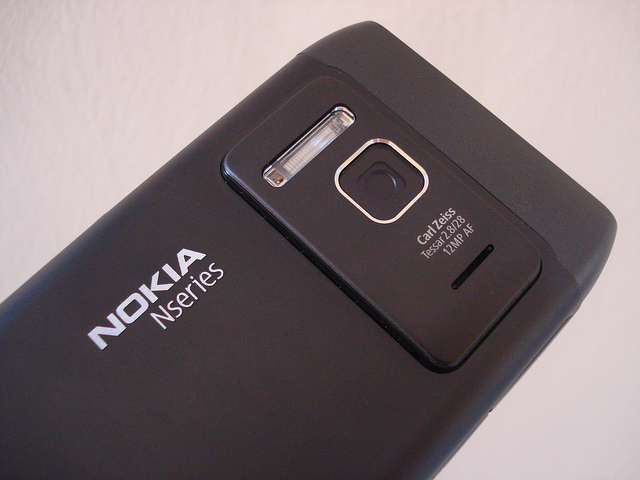 Nokia (NYSE:NOK) clearly saw an opening when bad reviews of Apple's (NASDAQ:AAPL) iOS 6 map functions circulatd. Here Maps, the Nokia solution that the company sent over to Apple's App Store, had its share of fans for the past year or so. However, that fanbase will need to find a new provider as Nokia says it will end its sale of Here Maps in Apple's App Store because iOS 7 doesn't do the app justice.
According to Engadget, Nokia went so far as to claim "recent changes to iOS 7 harm the user experience" for fans of the Here Maps app. Effective immediately, Here Maps won't be on sale at the App Store where iPhone and iPad users add the latest in applications to their devices. The Nokia statement to Engadget encouraged users to access the map tool at m.here.com while plugging the usefulness of the app for sundry "location needs, such as search, routing, orientation, transit information and more, all completely free of charge."
Though the official Nokia statment suggests an incompatibility with the design of the new Apple operating system, other theories point to a lack of success for Here Maps as the true cause of the app's removal from Apple's product roster.
ComScore data showed iPhone users have been more than happy to stick with their maps rather than switch over to another mapping system — even the celebrated one by Google (NASDAQ:GOOG). With Here Maps trailing the pack by a wide margin, Gigaom posits the plug-pulling by Nokia may be an acknowledgement of defeat.
In any event, Nokia continues to face scrutiny among Chinese regulators over the proposed sale of its handset business to Microsoft (NASDAQ:MSFT). According to Bloomberg, a potential rise in wireless patent fees has caused cell phone makers in China to request government officials to work safeguards into the deal. The Eurpoean Union has already given Microsoft a conditional blessing in its purchase of the Nokia smartphone unit.
More From Wall St. Cheat Sheet: