Why November 22 Will Be a Big Day for Microsoft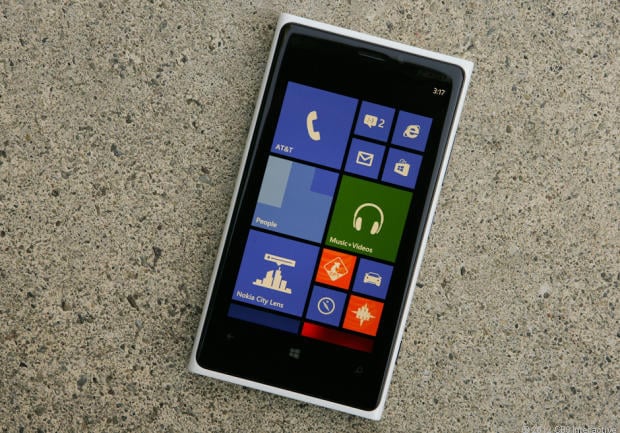 Microsoft (NASDAQ:MSFT) will release both its Xbox One gaming console and the Nokia (NYSE:NOK) Lumia 1520 6-inch smartphone on November 22, and it is also rumored that Nokia's Lumia 2520 tablet will be released that day, according to a report from the Verge.
The Lumia 1520 is one of the first phablets (or smartphone/tablet hybrids) to hit the market. While the Windows Phone platform hasn't been very popular, the performance of the 1520 will give some clues as to how consumers react to larger screen smartphones. The Lumia 2520 tablet, which also runs on Windows, has been described as looking like a giant Lumia phone and comes with Microsoft's Office software in addition to an above-average camera.
Microsoft is hoping that the new Nokia devices, which were debuted last month at a media event in Dubai, will build interest in the Windows Phone platform before Microsoft's acquisition of Nokia's smartphone unit is completed in the first quarter of 2014. Smartphones running on the Windows platform have failed to make much of a dent in the market against devices made by Apple (NASDAQ:AAPL) and Samsung (SSNLF.PK).
The company can probably count more on the success of its Xbox One video game console. The Xbox, with popular titles like the Halo series, has proven popular among gamers, but it will also face some stiff competition from Sony's (NYSE:SNE) PlayStation 4, which is being released a week ahead of the Xbox One.
The Verge says Microsoft and AT&T (NYSE:T) are both offering the Lumia 1520 on pre-order. The device costs $199 with a two-year contract through AT&T, and both companies are throwing in some cool bonuses for customers that place pre-orders. AT&T is giving away a $20 Windows Phone Store voucher, a copy of the video game Halo: Spartan Assault, and 50GB of AT&T Locker cloud storage. Microsoft is giving a $70 Windows Phone Store voucher and a copy of the new Halo title as well, clearly in the hopes that buyers of the phone will also pick up a new Xbox One.
Follow Jacqueline on Twitter @Jacqui_WSCS
Don't Miss: What Would Elop's Microsoft Look Like?