Will a Cheaper iPhone Hurt Apple?
Respected Apple (NASDAQ:AAPL) bull Gene Munster cut his stock price target after assuming profit margins will shrink. Why the shrinkage? Munster explained his analysis of lowered profit margins were inspired by the possibility of Apple releasing a sub-$400 iPhone this year to target cost-conscious markets.
Should you buy or sell Apple's stock ahead of earnings in a few days? Our 20-page proprietary analysis will help you save time and make money. Click here to get your SPECIAL REPORT now.
However, Munster admitted he hadn't accounted for the potential growth in market share for this particular segment. What? It's a half-baked analysis that doesn't account for new revenues?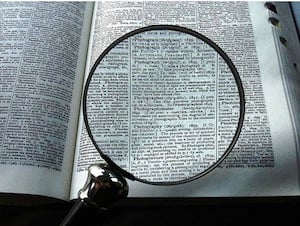 Back to Reality
If Apple's margins fall, that variable alone is bad. However, if margins are sacrificed for a larger benefit such as an entirely new revenue stream from an untapped market segment, the modeling becomes a bit more complicated — especially when accounting for the lifetime value of an Apple customer after purchasing a less expensive item.
Before you get caught in the highly speculative game of determining what a less expensive iPhone means for Apple, savvy investors should await the company's internal projections. Hopefully these prospects will be addressed on the upcoming earnings call on January 23.
Start 2013 better than ever by saving time and making money with your Limited Time Offer for our highly-acclaimed Stock Picker Newsletter. Get our fresh Feature Stock Pick now!
As a side point, Munster also tried to calm immediate fears likely to arise from his price target by saying the new prediction still represented a significant upside. The new price target is still $875 — that's 68 percent higher than today's price!