Will Apple Beat the E-Book Verdict on Appeal?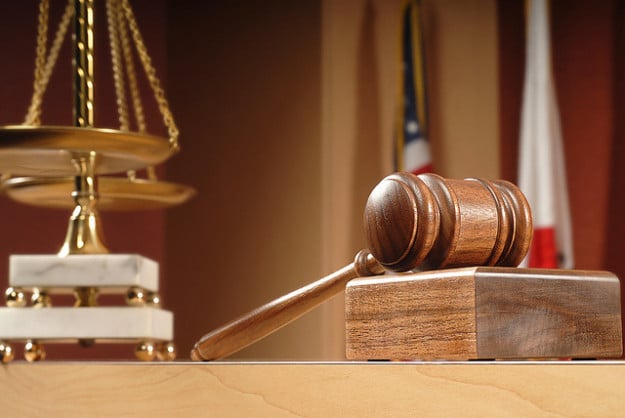 Apple's (NASDAQ:AAPL) long-running battle with the government over its e-book business practices has entered a new phase. Apple recently filed a notice of appeal against the antitrust guilty verdict that the U.S. Department of Justice won in July, as well as the injunction issued by Judge Denise Cote last month, reports GigaOM.
Although Apple has filed a notice of appeal, it will not have to present its arguments until next year. While it is unknown what arguments Apple will choose to submit, the company has previously argued that the judge made an error by not allowing it to use evidence that would have rebutted the government's accusations of anticompetitive conduct.
In July, Judge Cote ruled that Apple violated antitrust laws when it conspired with multiple publishers to fix prices in the e-book business. Last month, she issued an injunction against Apple that severely limits how the Cupertino-based company can conduct its e-book business.
According to the injunction, Apple is not allowed to enter into "any agreement with an E-Book Publisher relating to the sale of E-books that contains a Retail Price MFN [most favored nation]" for five years. The injunction also requires Apple to be monitored by an "External Compliance Monitor" for a period of at least two years with the option to extend the injunction if the court feels that the circumstances require it.
In order to prevent future collusion among Apple and the various publishers, the injunction also imposes a staggered contract renegotiation schedule with the five settling publishers. One of these publishers – CBS (NYSE:CBS)-owned Simon & Schuster — has also filed an appeal against the injunction.
As stated in the injunction, Apple cannot renegotiate a contract with Simon & Schuster for a period of 36 months. According to GigaOM, Simon & Schuster is appealing this constraint since it goes beyond the limits imposed on it in its original settlement deal with the government. Although it remains to be seen how Apple's appeal will play out, it should be noted that the government has already reached settlements with the five publishers that were also found liable in Apple's e-book price-fixing conspiracy.
Follow Nathanael on Twitter (@ArnoldEtan_WSCS)
Don't Miss: Is Amazon More Innovative Than Apple?