Will Apple Have to Pay Shareholders for Its E-Book Escapades?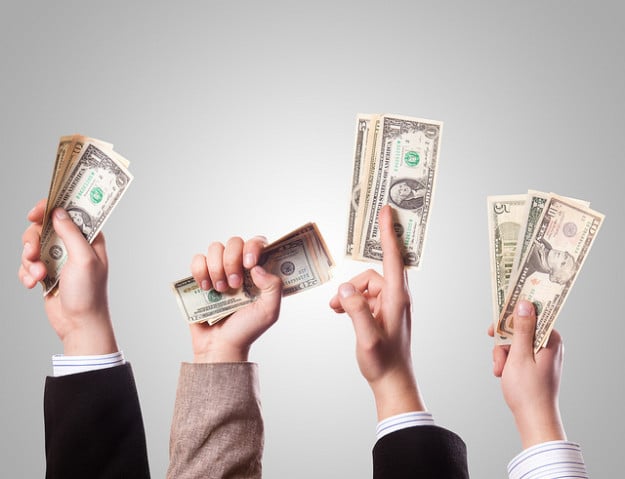 Will Apple (NASDAQ:AAPL) face additional litigation from stockholders over its antitrust law violations? After U.S. District Judge Denise Cote ruled that Apple violated antitrust laws when it conspired with publishers to fix prices in the e-book business, some commentators predicted that Apple could face additional lawsuits from individuals.
Now it appears that those predictions are coming true. The national law firm of Levi & Korsinsky has announced that it is looking into potential claims on behalf of Apple shareholders, reported MarketWatch.
The law firm noted that Judge Cote had stated in her ruling that, "Apple played a central role in facilitating and executing" the price-fixing conspiracy and "the evidence is overwhelming that Apple knew of the unlawful aims of the conspiracy and joined the conspiracy with the specific intent to help it succeed."
An "Information Request Form" provided by the law firm explains that, "The investigation concerns whether Apple's Board of Directors knowingly engaged in this conspiracy and/or were aware of such conspiracy, to the detriment of Apple and its shareholders."
A PRNewswire news release via MarketWatch stated that,"The firm has extensive expertise in prosecuting securities litigation involving financial fraud, representing investors throughout the nation in securities and shareholder lawsuits. The attorneys at Levi & Korsinsky have been appointed by numerous courts throughout the country to serve as lead counsel on behalf of shareholders in major securities lawsuits and have successfully recovered multimillion-dollar damages awards on behalf of investors."
Besides paying any financial penalties that may result from lawsuits by individuals, Apple will also have to pay damages to some states. The five publishers who settled with the government in the original e-book antitrust lawsuit paid over $122 million in consumer damages to 33 states, reported the Washington Post.
Here's how Apple closed out the week on Friday.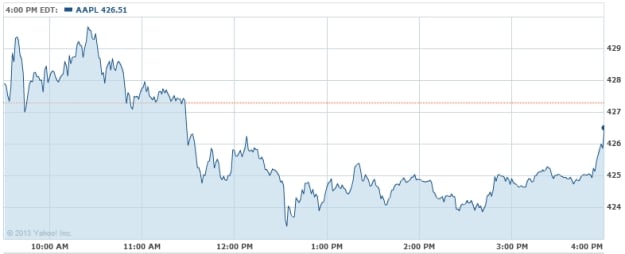 Follow Nathanael on Twitter (@ArnoldEtan_WSCS)
Don't Miss: Is Apple Using an Illegal Source of Tin?