Will Apple Launch 2 New iPhones in 2013?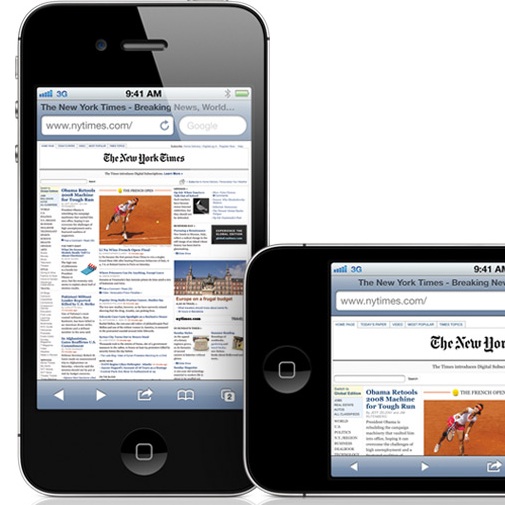 BrightWire, citing a report from Chinese mobile information site Laoyaoba.com, said that a source spotted two new iPhone models at one of Apple's (NASDAQ:AAPL) suppliers. The report said that Apple "may" release both models in 2013.
One phone resembles the iPhone 5, indicating that it might only be a minor upgrade from the current-generation iPhone, while the second phone is said to be lighter and thinner, despite its larger screen.
With larger touch-screen phones like Samsung's (SSNLF.PK) Galaxy Note series gaining in popularity, Apple might finally be changing up its iPhone lineup. Where the iPad Mini gained some traction after breaking Apple's tablet mold, so too could a larger iPhone rope in a new demographic. A larger iPhone could appeal particularly to those people who like to stream video or write and read emails regularly on their smartphones…
When Apple released the iPhone 5 in September, the flagship handset had a slightly larger screen than the previous model, and also happened to be Apple's strongest iPhone launch yet.
So far, the iPad has gotten smaller, and the iPhone has gotten bigger, as Apple spreads out to compete in more spaces. With a starting price of $329, the iPad mini certainly opened up the possibility of owning an Apple tablet to many new consumers turned off by the typical $499 starting price of a full-size iPad. It also fits more easily in a purse, and weighs about half what the full-size iPad does.
Now a larger iPhone seems like the next logical step, but whether Apple will give the market what it wants is a question unlikely to be answered before fall.
Don't Miss: Is India Ready to Love Apple?