Will Apple Make a New Push Into Mobile Advertising?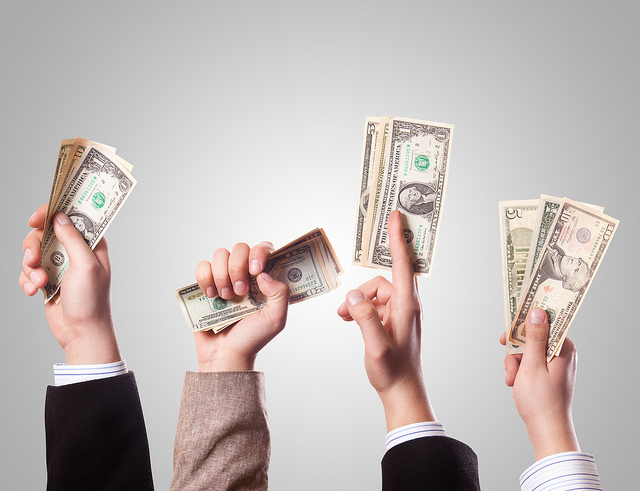 Apple (NASDAQ:AAPL) has long been able to monetize its iOS user base better than its competitors are able to monetize users of Google's (NASDAQ:GOOG) Android platform.  Now a rumor has emerged that suggests Apple may increase its ad revenue stream even more by launching an ad exchange.
According to an anonymous advertising industry executive via Business Insider, Apple is planning on launching an ad exchange similar to what Facebook (NASDAQ:FB) has done. An ad exchange would provide advertisers with the tools to specifically target Apple users as they entered the Apple ecosystem through their various Apple devices.
By using a cookie to track a user's web site visits, the advertisers would be able to tailor advertisements specifically to an individual's interests. Based on this information, advertisers would bid to deliver ads to various users. Presumably this unconfirmed ad exchange would be enfolded into iAd, Apple's current mobile ad network.
Apple already has a consumer user base that is higher in value than Android's. Mahi de Silva, Opera's VP of Consumer Mobile, notes that "the average user of an Android smartphone or tablet is less likely to download and use the apps provided by Dow Jones and other premiere publishers that create the ad inventory that advertisers crave." The difference in monetization is reflected in the cost to advertisers, with CPM (cost per thousand) ads on iOS devices running an average of 25 percent more than on Android-driven platforms.
However, despite the potential for more advertising dollars, Apple has generally downplayed its interest in the advertising business. At the All Things D conference earlier this week, someone asked, "How important is the mobile advertising business for Apple?" Tim Cook replied that, "We got into mobile advertising because we want developers to make money…it wasn't about Apple making money."
Besides Apple's apparent reluctance to run an advertising business, the company already struggles with low fill rates in its current iAd mobile ad network. Fill rate describes the percentage of total ad requests that are filled with ads.
Via Business Insider, AdMobius CEO Dan Grigorovici notes that Apple's valuable ecosystem is a double-edged sword for advertisers. "Apple's closed ad ecosystem offers tremendous benefits and differentiation, but it fundamentally does not solve the scale problem," he states.
Although this is only an industry rumor, it is interesting to know that Apple has a valuable and untapped resource for additional revenue. Apple closed down 0.41 percent, or $1.85, at $449.73 on Friday. Here's how Apple has traded over the past week.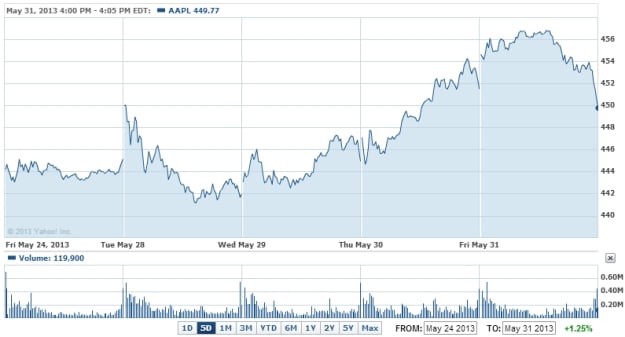 Follow Nathanael on Twitter (@ArnoldEtan_WSCS)
Don't Miss: Intel: Samsung's Secret Weapon Against Apple.