Will Apple's FaceTime Audio Disrupt the Telecom Industry?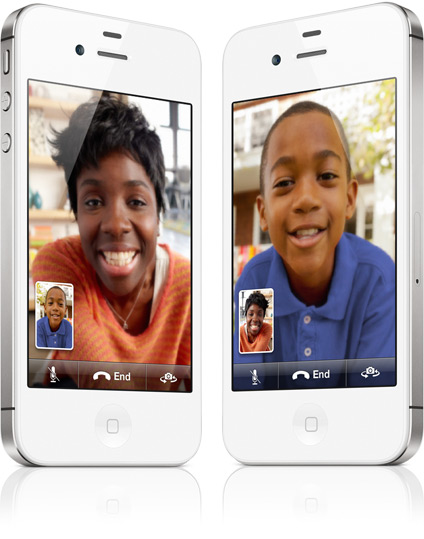 Could Apple's (NASDAQ:AAPL) new iOS 7 FaceTime Audio feature seriously disrupt the mobile industry? One of the new features of iOS 7 introduced at the Worldwide Developers Conference on Monday was FaceTime Audio.
Despite not being the focus of too much attention, this new feature has the potential to pull the rug out from under the telecommunication companies by giving users a free voice over Internet Protocol option for their long-distance phone calls. Although FaceTime video already exists for the iPhone, users now have a first-party audio option as well.
FaceTime audio makes it easy for iPhone users to select a VoIP alternative to a traditional phone call. This allows users of iOS 7 to make Internet-based phone calls to each other no matter where they are located. Although the beta version of the service is for Wi-Fi only, this may be expanded for the final version.
If this function becomes a viable alternative for many iPhone users, it could significantly impact telecommunications companies' profits from long-distance phone calls. Apple Insider notes that the voice clarity heard in the beta version of this feature is similar to the quality found in Skype's app.
By making VoIP phone calls an easily selectable built-in option, Apple could steal a significant slice of the profits that telecommunications companies make from international and long-distance phone calls. However, the telecommunications industry is not likely to go down without a fight. AT&T (NYSE:T) initially tried to block some subscribers from using the video version of FaceTime on their networks before relenting and allowing the service. It remains to be seen if the audio version of FaceTime will be met with similar resistance from the major carriers.
Here's how Apple has been trading so far this week.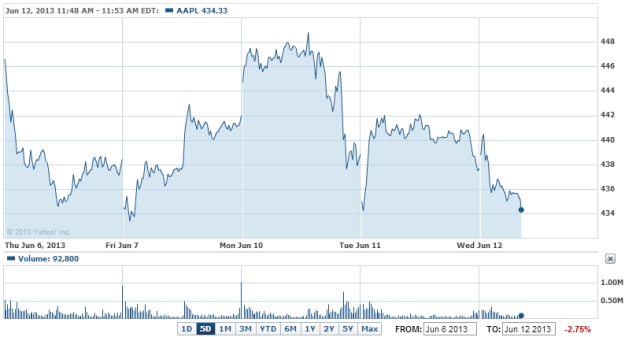 Follow Nathanael on Twitter (@ArnoldEtan_WSCS)
Don't Miss: Has Apple Solved the Smartphone Theft Problem?