Will Apple's iPhone 6 Feature a Larger Screen Size?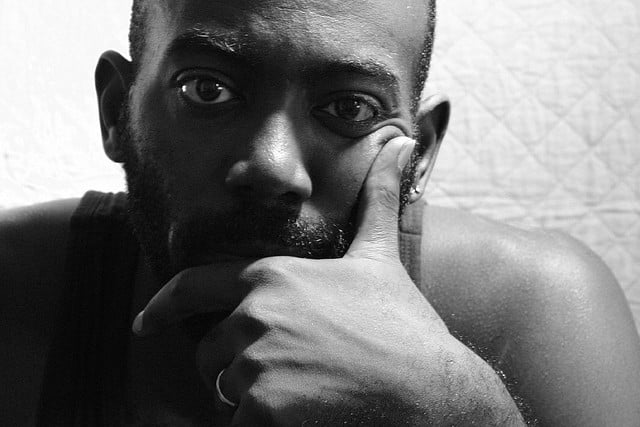 Despite the fact that Apple (NASDAQ:AAPL) has yet to unveil the iPhone 5S or the so-called iPhone Lite, many analysts are already shifting their attention to the rumors surrounding the iPhone 6. Some analysts are even offering predictions of when the iPhone 6 will launch.
Citigroup analyst Glen Yeung is predicting a surprisingly early iPhone 6 release date in the first quarter of 2014 reports GottaBeMobile. This means the next-generation of Apple's flagship smartphone could debut six months or less after the expected launch of the iPhone 5S.  However, Jefferies analyst Peter Misek expects an iPhone 6 with a 4.8 inch size screen will not launch until June 2014.
Most leaks about the iPhone 5S suggest that the smartphone will feature a similar external design as the iPhone 5, but with the addition of several internal upgrades. On the other hand, the iPhone 6 is expected to feature a new design as well as a larger screen.
Anonymous industry sources recently cited by Reuters indicate that Apple is exploring the idea of making iPhones with a 4.7-inch or 5.7-inch screen. Although a larger screen size would presumably make the entire phone bigger, Apple could keep the weight of the device low by using a thinner overall design.
A recent report from China Business News cited a supply chain source that described conceptual images of an iPhone 6 device that has "no border and [an] aluminum carbon fiber shell, [with] the entire weight of the body lighter than the iPhone 5 by 40 percent."
Despite all the large-screen iPhone 6 rumors, CEO Tim Cook seemed dismissive of larger iPhone screens during a post-earnings call with investors in April. "My view continues to be that iPhone 5 has the absolute best display in the industry. Our competitors have made trade-offs to ship a larger display. We will not ship a larger display iPhone while these trade-offs exist," said Cook via CNET.
The only question is, has Apple found a way to overcome those "trade-offs" for the iPhone 6? Here's how Apple finished out the week on Friday.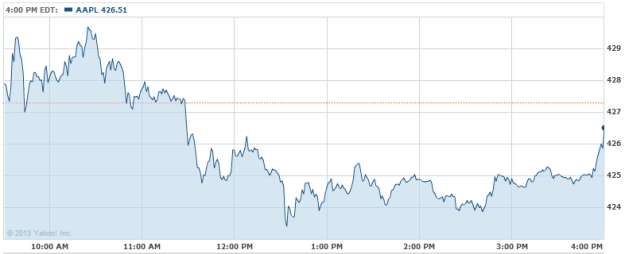 Follow Nathanael on Twitter (@ArnoldEtan_WSCS)
Don't Miss: Is Apple Using an Illegal Source of Tin?