Will Apple's iTunes Benefit After Beyoncé Snubbed Target and Amazon?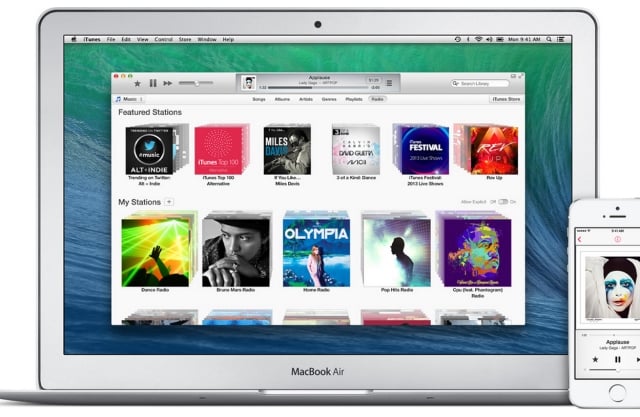 Beyoncé's exclusive weeklong distribution deal with Apple's (NASDAQ:AAPL) iTunes has sparked a feud between the pop diva and retail giants Target (NYSE:TGT) and Amazon (NASDAQ:AMZN). As noted by Business Insider, the feud may push even more album sales into the Cupertino-based company's lap.
Target spokesperson Erica Julkowski recently told Billboard that the retailer will not be selling Beyoncé's latest album, while online retailer Amazon has refused to stock the CD version of the album, although it is still selling the MP3 version.  However, the CD version is also available via third -party resellers on Amazon.
"At Target we focus on offering our guests a wide assortment of physical CDs, and when a new album is available digitally before it is available physically, it impacts demand and sales projections," Julkowski told Billboard. "At this time, Target will not be carrying Beyonce's new self-titled album 'Beyonce.'"
Although some retailers may have resented the preferential treatment that Beyoncé gave to Apple, most merchants were happy to stock the CD version of the album that was released this past week. Soon after Target's announcement, Beyoncé made a surprise visit to a Walmart (NYSE:WMT) store in Massachusetts, where she showered shoppers with $50 gift cards and made a point of purchasing her own CD.
Beyoncé surprised her fans earlier this month when she unexpectedly released her fifth studio album exclusively on Apple's iTunes. For seven days, Apple reaped the benefits of its exclusive deal with Beyoncé as other retailers and distributors were forced to wait for access to what is currently the top-selling album on Billboard's chart.
As noted by The Verge, Apple later revealed that the artist's eponymously titled album was the fastest-selling album in iTunes history, with 828,773 copies sold in just three days, including 617,213 copies in the U.S.
On December 20, Apple's exclusive deal with Beyoncé expired and the album was made available to other retailers. Despite the week-long digital availability of the album, Billboard noted that Sony (NYSE:SNE) and Columbia still managed to ship over 500,000 CDs during the first day of availability.
However, thanks to Target's and Amazon's refusal to carry Beyoncé's CD, Apple will likely see even more additional sales as consumers turn to other sources like iTunes in order to purchase the popular album. Target rival Walmart is also likely to benefit from the feud, since the giant retailer is selling the CD version.
More from Wall St. Cheat Sheet: