Will Apple's iTunes Radio Be Better Than Pandora?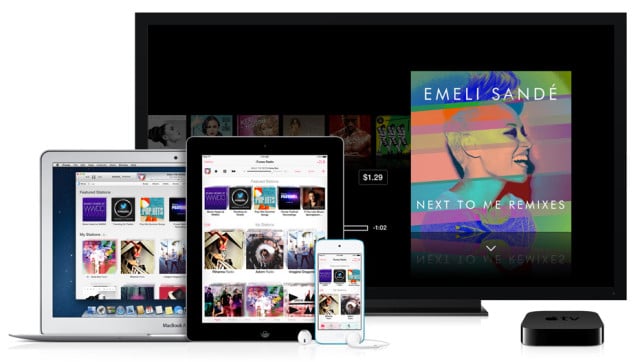 Is Apple's (NASDAQ:AAPL) upcoming iTunes Radio music streaming service better for independent record labels than comparable services from other online radio companies? According to documents obtained by the Wall Street Journal, Apple will be paying a higher fee than what Pandora pays for each song played.
Pandora (NYSE:P) currently pays 0.12 cents to record labels every time a song is played. In contrast, Apple will be paying record labels 0.13 cents every time a song is played in the first year, as well as a 15 percent slice of the net advertising revenue. The portion of the advertising revenue paid to each label will be based on how many songs from that label are played on iTunes Radio.
After the first year, the deal gets even better: By the second year, the fee that Apple pays each time a song is played increases to 0.14 cents, and the portion of the ad revenue also increases, to 19 percent.
However, there will be some exceptions to the per-song-played fee. Apple will not have to pay royalties on songs that have already been purchased by a user. Songs that are skipped before the 20-second mark and songs that are used for special promotions will also be exempt from royalty fees. On the other hand, Apple is limited to avoiding royalties on a maximum of two songs per hour for each listener.
It should also be noted that deals with smaller independent labels are markedly different from deals struck with the three major record labels. Those labels — Sony Corp.'s (NYSE:SNE) Sony Music Entertainment, Universal Music Group, and Warner Music Group — all likely received an advance on their future royalty payments.
Speaking to the Wall Street Journal, Pandora founder Tim Westergren said it wasn't fair to compare Apple's iTunes Radio with Pandora, since the two music streaming services operate in fundamentally different ways. "It's apples and oranges," he said.
Follow Nathanael on Twitter (@ArnoldEtan_WSCS)
Don't Miss: Apple Users Dodge Malware Threat. Android Users? Not So Much.