Will Apple's Latest Labor Controversy Hurt iPhone Sales?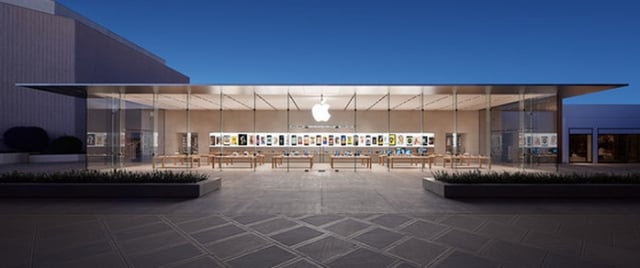 Apple's (NASDAQ:AAPL) overseas supply chain has been tainted by yet another labor scandal. Apple supplier Flextronics (NASDAQ:FLEX) has been accused of using bonded laborers to produce the camera components for the iPhone 5 last year, reports Bloomberg Businessweek. Bonded labor, otherwise known as indentured servitude, usually occurs when workers are recruited by unscrupulous middlemen who charge exorbitant fees to get them jobs in factories run by manufacturers like Flextronics.
Although bonded labor is a widespread problem, the Businessweek article focuses on the story of Bibek Dhong, a Nepalese man who was recruited to work in a Flextronics factory based in Malaysia. Due to the multiple job brokers that Dhong was obligated to pay on the way to Malaysia, he accumulated $1000 in debt before he even started his new job with the Apple camera component supplier. Upon arrival in Malaysia, Dhong's passport was confiscated by a Flextronics representative. Dhong was paid $178 per month working daily 12-hour shifts as an iPhone 5 camera tester for Flextronics.
However, after only two months of working, Dhong and the other recruited factory workers were let go in December 2012 without having their passports returned. Although Flextronics paid them a severance, they failed to return the workers' passports or return them to their home countries. After nearly two months without contact from Flextronics, the workers were eventually sent home after involving the Malaysian police. Unfortunately, these workers are now faced with crippling debt from the fees that they were originally charged to obtain their short-lived jobs. Since they had expected to work at these jobs for up to three years, many of them are now worse off financially than they were before they got their supposedly high-paying factory jobs.
According to Businessweek, Flextronics is currently conducting an audit to determine which workers will be reimbursed for "excessive fees by labor agencies." Apple spokesperson Chris Gaither stated that Apple will ensure that "the right payments have been made" after Flextronics completes its audit.
Gaither also noted via Businessweek that, "Apple has led the industry in uncovering and preventing the abuse of migrant workers. We were the first electronics company to mandate reimbursement to employees who were charged excessive recruitment fees, and our program has helped contract workers reclaim $16.4 million since 2008. We aggressively investigate any claims of bonded labor where Apple products are made, and our team is continuously auditing deeper into the supply chain."
This is not the first time that Apple has been criticized for labor abuses in its supply chain. The Cupertino-based company joined the Fair Labor Association in 2012 and implemented a compliance-monitoring program after several well-publicized suicides at factories run by Apple supplier Foxconn in 2010. Although labor abuses are always bad news for a company's reputation, it remains to be seen if these latest allegations will impact the sales of Apple's current iPhone 5S and iPhone 5C. According to Gaither, the factory profiled in Businessweek's article is "no longer in Apple's supply chain."
Follow Nathanael on Twitter (@ArnoldEtan_WSCS)
Don't Miss: Pebble Vies for Apple's Core With Pointed Smartwatch Update.