Will Apple's Lower-Cost iPhone Be a Boon or a Bust?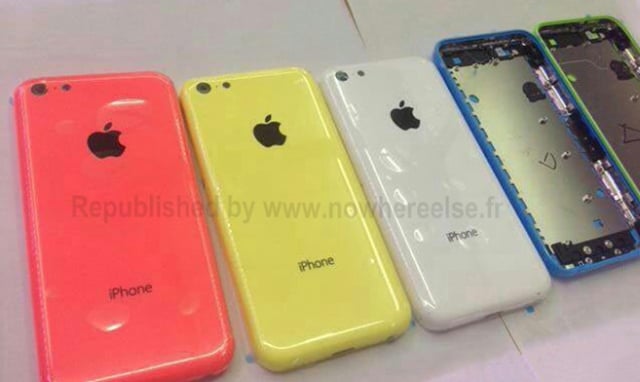 Most Apple (NASDAQ:AAPL) analysts seem fairly certain that Apple will be unveiling a lower-price iPhone model alongside the usual upgraded flagship iPhone model this fall. Various supply chain rumors and multiple leaked images of colorful plastic iPhone casings seem to confirm these suspicions. However, many analysts remain divided on whether this device will be a boon or a bust for Apple.
Although it is commonly referred to as a "low-cost" or "budget iPhone," many analysts believe the device will actually be priced as a mid-range smartphone. According to a China Times report via the Japanese blog Mac Otakara, Pegatron CEO T. H. Tung stated at his company's shareholders meeting that the so-called low-cost iPhone price "is quite high."
If this is true, Apple's new device won't have much impact on emerging markets like China and India, where low-cost smartphones dominate. On the other hand, analysts like J.P. Morgan's Mark Moskowitz believe that Apple could potentially dominate the mid-range smartphone market with a device that costs between $350 and $400 wholesale reports Barron's.
Although the $200 to $500 price range only accounts for 35 percent of the total smartphone market, Moskowitz notes via Barron's that, "Apple usually creates new demand when it steps into a price band." Since Apple's devices mostly fall into the high-end segment of the market, a mid-range device would allow the iPhone maker to establish a duopoly with Samsung (SSNLF.PK) in a previously untapped price band.
Moskowitz observes that this strategy is not without precedence. Until Apple launched the iPad mini, there was little demand for tablets in the $300 to $400 range. Today this is one of the largest segments of the tablet market.
On the other hand, Susquehanna Financial Group analyst Christopher Caso believes that the lower-cost iPhone could drag down Apple's revenues and earnings in the September quarter. "Our EPS estimate of $7.38 is well below consensus of $8.76, as we expect a greater mix of lower-end phones in the quarter due to our expectation of a September launch of iPhone 5S and the low-cost iPhone," wrote Caso via Barron's.
Follow Nathanael on Twitter (@ArnoldEtan_WSCS)
Don't Miss: Apple Puts Another Mapping Arrow in its Quiver.