Will Apple's Next Generation of Devices Feature This Display Tech?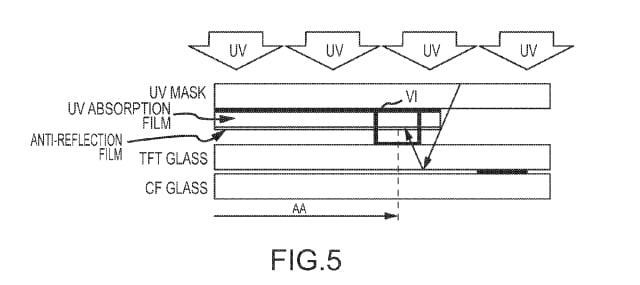 Will Apple's (NASDAQ:AAPL) next iPhones and iPads feature this new anti-reflective technology? A recently filed patent uncovered by Patently Apple suggests that the Cupertino-based company is close to implementing an improved display technology in its electronic devices.
As previously reported by Patently Apple, the iPhone maker published a patent in the U.S. earlier this month titled "UV Mask with Anti-Reflection Coating and UV Absorption Material." As described in the patent, this special display coating would protect LCD displays from being damaged by UV light and prevent image-distorting reflections.
However, the latest patent filing covers the manufacturing process and the machinery that will actually apply this anti-reflective coating on to Apple's devices. With patents covering both the anti-reflective material and the manufacturing process, Apple appears to be in the final stages of incorporating this technology into its next generation of products.
Besides protecting the LCD screens from UV light, the anti-reflective coating also provides the glass display with some anti-smudge and anti-scratch qualities. This coating could further boost the existing anti-scratch qualities of the Corning (NYSE:GLW) Gorilla Glass that Apple currently uses for its iPad and iPhone displays. Apple has also published patents that explore the possibility of using sapphire, or corundum, as a scratch-resistant material for electronic displays.
Although the illustrations accompanying this patent suggest that this display technology is primarily intended for the iPad, Apple listed many other products that could benefit from this anti-reflective coating. According to Patently Apple, Apple discussed the possibility of using this technology for "a laptop computer, a tablet computer, a somewhat smaller portable device such as a wrist-watch device, pendant device, or other wearable or miniature device, a cellular telephone, a media player, a gaming device, a navigation device, a computer monitor, a television, or other electronic equipment."
Although it is not known when Apple may start using this new anti-reflective material, this technology could soon give the iPad maker a competitive edge over its mobile device rivals. Here's how Apple closed out the trading week on Friday.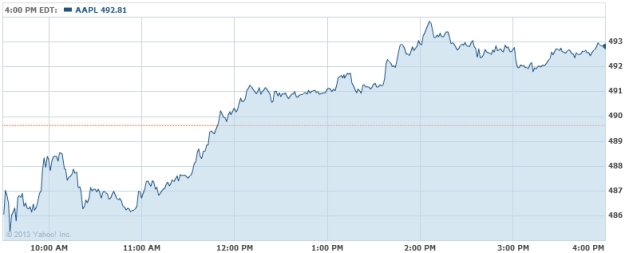 Follow Nathanael on Twitter (@ArnoldEtan_WSCS)
Don't Miss: Is China's Gold iPhone 5S Shortage Finally Over?