Will Apple's Next iPhone Debut by the Third Quarter?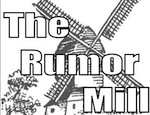 According to unconfirmed rumors being reported by the DigiTimes, components for Apple's (NASDAQ:AAPL) next iteration of the iPhone will begin shipping towards the end of May. These anonymous sources from Apple's supply chain expect that the next generation of the iPhone will be available in retail stores by the third quarter.
As reported by electronista, the rumors are being bolstered by comments that Foxconn Electronics chairman Terry Ghou made regarding an expected increase in Foxconn's financials sometime after April or May.
The same sources via the DigiTimes are also stating that "The new iPhone will not receive a major upgrade and may just be a slightly enhanced version of iPhone 5 (iPhone 5S)." According to these unconfirmed sources, the iPhone 5S will "feature a higher-end processor as well as higher-megapixel camera modules."
The anonymous supply chain source also referred to rumors that Apple will be releasing a lower-priced iPhone with a plastic casing that will be geared towards emerging markets where the regular iPhone has not sold as well.
However, as electronista notes, previous rumors that purported to reveal details about other iPhone upgrades have been proven wrong before.
Apple shares closed at $442.66 on Thursday rounding out a positive week: