Will BlackBerry Sell as a Whole Deal or By the Slice?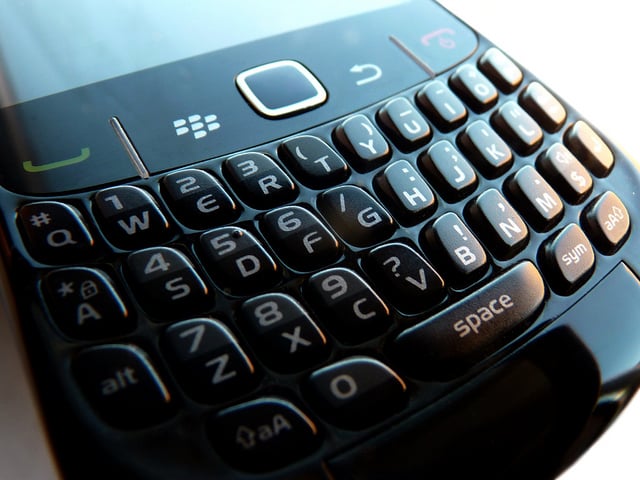 The BlackBerry (NASDAQ:BBRY) sale drama continues, and this time, it looks like potential bidders may be interested in divvying up the company rather than signing off on the whole thing.
These days, it seems like BlackBerry's future plans change hourly, and it's still unclear as to what direction buyers will ultimately go. It once look like the company's largest shareholder, Fairfax Financial Holdings, was ready to launch a rescue deal orchestrated by its boss Prem Watsa, but now a new report from Reuters suggests that it won't be a rescue at all. In fact, a couple bidders may be in the process of carving up the company — and they might not even include Fairfax.
According to a Reuters report Friday, a handful of private equity firms are interested in dividing up BlackBerry, buying certain divisions of the company, but not all of them. Most of the highlighted firms are especially interested in BlackBerry's impressive patent portfolio around its keyboard, along with its famed operating system, but few seem particularly keen on its hardware business.
The disinterest in BlackBerry hardware is not surprising considering the smartphone maker's poor phone sales as of late. The company has fallen in the smartphone ranks ever since Apple (NASDAQ:AAPL) and Samsung Electronics started gaining more traction in the industry, and it's last-ditch effort this spring to roll another line of devices all but failed, evidenced by its poorer-than-expected earnings report released in late June.
Now, consumers are backing away from the company as they recognize its precarious existence, and investors, too, are less interested in purchasing the hardware division that might soon become worthless.
Instead, buyers are becoming increasingly interested in only eyeing BlackBerry's assets, and Reuters reports that many few private equity firms have even signed confidentiality agreements recently to gain access to the company's books.
The assets that firms are now considering include BlackBerry's highly-esteemed services business, a collection of patents, and at least $3.1 billion in cash and investments. Reuters pinpoints the Canadian smartphone company's market value at at least $5.4 billion, but obstacles still stand in the way for many firms who expect a sales process to start in the coming weeks.
Although Fairfax reportedly approached several large Canada investment funds about a possible matchup, that deal may never bear fruit, and other private equity firms, too, are leery about signing on to a BlackBerry deal. Though some of the company's assets are lucrative, many are having trouble getting past the name — and thus, it still remains unclear how the once top smartphone company in the world will fare in the future.
Don't Miss: Apple's High-End iPhone Meets High Fashion.