Will Google Team Up with ARM to Take Out Intel?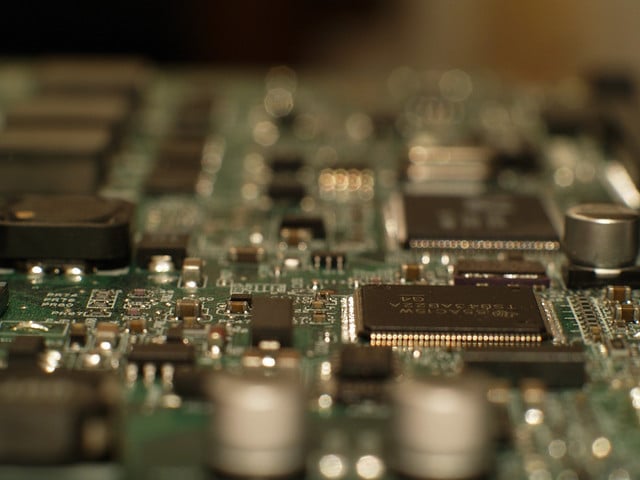 Reports are coming out that Google (NASDAQ:GOOG) is considering using technology from ARM Holdings (NYSE:ARM) to create its own server processors, which would allow Google to have more control over how the hardware and software on its products interact. The rumors have sent ARM shares up 2.8 percent during midday trading on Friday.
Bloomberg reported the rumor, citing a person familiar with the matter. A spokeswoman from Google told the news service: "We are actively engaged in designing the world's best infrastructure. This includes both hardware design (at all levels) and software design." She did not respond to inquiries as to whether Google was designing its own mobile chip. Bloomberg's source said that the venture is still in the planning stages and could be subject to change.
The move could have drastic effects for Intel (NASDAQ:INTC), which dominates the server processor market, as Google is currently the largest buyer of server processors, Bloomberg reports. Intel is already hurting from the slumping PC market and is looking to make up those losses through chip design.
Intel CEO Brian Krzanich said that Intel is expecting its 2014 revenue to remain around 2013 levels at an investor meeting last month, Bloomberg reported at the time. That places Intel's 2014 forecast below analyst estimates and sent shares down the most in 10 months. Losing Google, which is Intel's fifth-largest customer, according to data compiled by Bloomberg, would likely contribute to a revenue slump as the company looks to at least stay flat.
ARM designs chips for mobile devices and then licenses the designs to chipmakers like Qualcomm (NASDAQ:QCOM) and Texas Instruments (NYSE:TXN). Chips based on ARM's designs are used in phones made by Samsung (SSNLF.PK) and Apple (NASDAQ:AAPL).
Follow Jacqueline on Twitter @Jacqui_WSCS
on't Miss: FCC Breaks the Smartphone Lock.