Will iOS 7 Disrupt the App Market?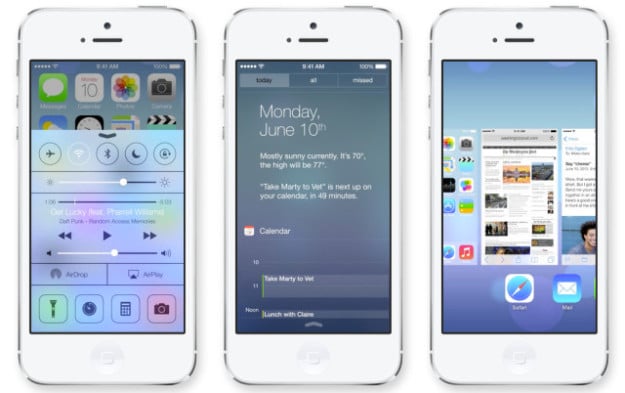 Has Apple's (NASDAQ:AAPL) iOS 7 just thrown a curveball to third party application developers? Although apps written for iOS 6 will still be compatible with iOS 7, it may leave those apps with an outdated style and appearance. "Existing apps can support iOS 7 fairly easily without looking broken, but they'll look and feel ancient," states tech commentator Marco Arment.
Ewan Spence at Forbes notes that, "for any iOS application to stay relevant it's going to have to be re-coded for the new UI." In other words, developers need to get on board with the new iOS 7 or risk being left behind. For a while, this is likely to create two tiers of apps for iOS — the top tier that has incorporated the fresh appearance of iOS 7 and the lower tier that is still optimized for the older platform.
By suddenly making radical changes in the appearance of its mobile operating platform, Apple has disrupted the third-party iOS app market. Entropy points out that, "every App must consider even basic updates to its UI to survive in a post-iOS 6 world."
Other third party app developers may have to start over from scratch since their apps have been made redundant by new functionalities added into Apple's mobile platform. For example, what's the point of using a third party app like Pandora (NYSE:P) now that iTunes Radio has been incorporated into iOS 7? Flashlight app developers may also want to start thinking about new types of apps to build since iOS 7 features a built-in flashlight app.
Although many developers will quickly refresh their applications for iOS 7, there is inevitably going to be those who are left behind in the rush to adopt the new user interface. This transitional flux will create opportunities for savvy app developers to seize a greater portion of the iOS app market. It will be interesting to see how the iOS app developer market changes before Apple debuts its new hardware in the fall.
Follow Nathanael on Twitter (@ArnoldEtan_WSCS)
Don't Miss: Dan Frommer: iOS 7 Is the Fresh Start Apple Needed.