Will iOS 7 Feature Faster Dictation?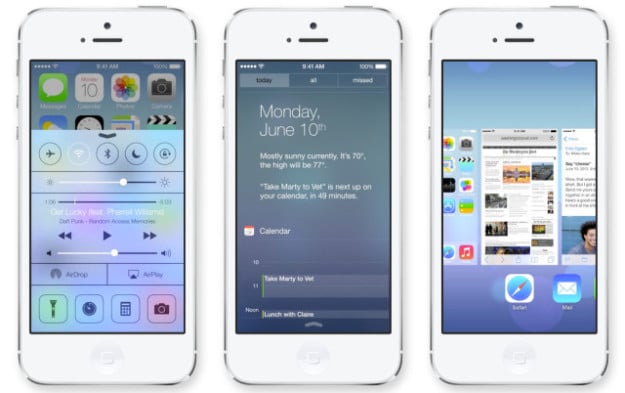 Apple (NASDAQ:AAPL) researcher Hamza Sood has discovered another inactive feature hidden inside iOS 7's coding. The researcher found bits of coding and text strings that suggest Apple is considering supporting offline dictation capabilities for the latest version of its mobile operating system. Sood previously uncovered an integrated LinkedIn (NYSE:LNKD) application in iOS 7.
Although iOS 6 already features a built-in dictation capability, the current version requires an internet connection in order to use back-end cloud processing. Access to a cloud avoids the necessity of storing a large vocabulary file on the mobile device, as well as saving on RAM usage and battery power.
However, the downside to using back-end cloud processing for dictation is that the user may occasionally encounter slight delays in the text rendering. Another issue with this method is that cloud processing will add to the overall data usage on a device. Although it is a relatively small amount of data usage, users who are close to their data limits may be concerned about adding to their overall data usage amount.
The current offline dictation functionality found in iOS 7 is still missing some key parts that keep the feature from becoming active. However, if Apple decides to implement this feature, it would allow for faster and smoother dictation on Apple's mobile devices.
MacNN notes that the offline dictation service is already activated on the beta version of OS X Mavericks. There are practically no downsides to implementing this feature in OS X since desktop computers have plenty of processing power and don't rely on limited iPhone-size batteries.
If Apple is planning on activating the local dictation capability for the next-generation iPhone, it may be a hint that the so-called "iPhone 5S" will have improved battery life and perhaps a more powerful processor. Despite the discovery of this service in iOS 7's coding, it is impossible to say if Apple has definite plans to activate the local dictation feature.
Apple has previously done preliminary internal testing on other features that never appeared in the final versions of its iOS. For example, Apple did preliminary test integrations of Facebook (NASDAQ:FB) in iOS 4, but didn't activate the feature until it launched iOS 6 in 2012. Here's how Apple closed out the week on Friday.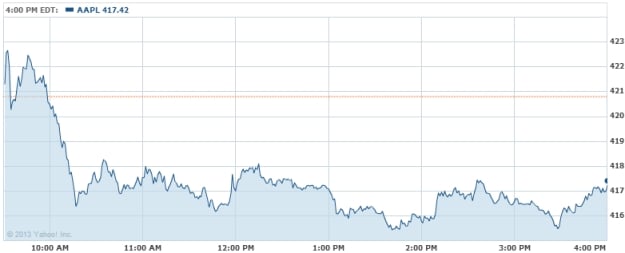 Follow Nathanael on Twitter (@ArnoldEtan_WSCS)