Will iTunes Radio Beat Pandora to International Markets?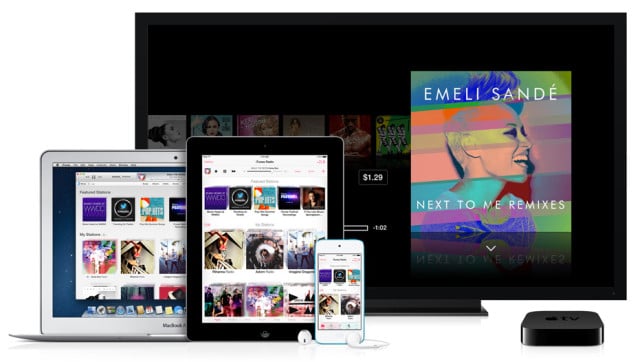 Apple's (NASDAQ:AAPL) iTunes Radio was only released last month, along with the iOS 7 update, but Apple already has big plans for the service that will further challenge Pandora Media's (NYSE:P) competing online radio service.
According to people familiar with the matter who spoke to Bloomberg, Apple will expand iTunes Radio into Canada, Australia, New Zealand, and the U.K. by the beginning of 2014. While Pandora already offers its service in New Zealand and Australia, it looks like Apple will beat Pandora to the U.K. and Canada. The sources also said that some Nordic countries will be targeted at around the same time.
This report matches earlier rumors that service would soon be extended into Canada, which began after Apple posted a job listing for an "iTunes Canada Music Programmer" whose duties would include "Execute the programming of iTunes Radio in Canada, merchandising new releases and other feature content across multiple radio stations."
Apple will be able to expand more quickly than Pandora due to deals the company cut with record companies granting Apple international rights to the music streamed on iTunes Radio. Pandora does not have such a deal, which has limited its expansion to just Australia and New Zealand.
According to Bloomberg, iTunes Radio was tested by more than 11 million listeners within the first five days of iOS 7′s rollout. Apple Senior Vice President Eddy Cue said at the iTunes Festival in London: "One of our top priorities is to bring iTunes Radio obviously here in the U.K. but everywhere in the world. We certainly want to be in more than 100 countries." Cue didn't give a time frame for when the company would like to reach that goal.
For now, Pandora is still the top online streaming radio service, with its latest metrics showing 72 million active listeners. Pandora founder Tim Westergren said he expects iTunes Radio's impact on Pandora to be "modest," adding that only about half of Pandora's listeners use Apple devices to access the service. But if Apple is able to expand iTunes Radio internationally at such a fast pace, Pandora will have much more to worry about.
Follow Jacqueline on Twitter @Jacqui_WSCS
Don't Miss: Analyst: Apple Needs More Rich People.