Will Long-Term Bonds Jeopardize Apple's Future?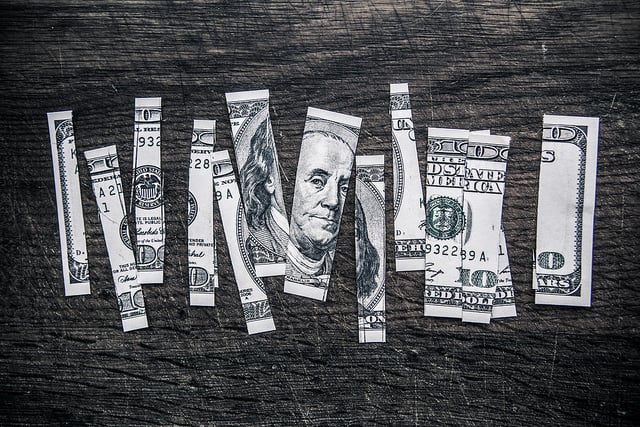 It's no secret that investors who bought bonds issued by Apple (NASDAQ:AAPL) in April have recently been feeling some pain. Apple's bonds have lost more than 8 percent of their value according to MarketAxess data cited by the Wall Street Journal. Because the bonds were offered when interest rates were near historic lows, they have been especially sensitive to interest rate swings.
However, it appears the Cupertino-based company may soon be sharing its investors' bond market pain. Apple's most recent 10-Q filing reveals the breakdown of its substantial $145 billion money pile. Apple has about $12 billion in cash, $27 billion in short-term marketable securities, and $106 billion in long-term marketable securities.
Stephen Rosenman at Seeking Alpha points out that the $106 billion in long-term marketable securities is invested mostly in long-term U.S. Treasury, U.S. agency, municipal, corporate, and mortgage-backed bonds. He notes that these investments are just as vulnerable to the bond market's recent decline as Apple's own bond offerings have been.
Rosenman also notes that many investors may not be prepared for a decline in Apple's cash position when the company reports its third-quarter earnings this year. The commentator warns that this "huge percentage of cash invested in longer-term securities may come back to haunt Apple sooner than later."
Unfortunately for Apple, rising interest rates will only exacerbate its long-term securities problem. Coupled with increasing competitive pressure from rivals like Samsung (SSNLF.PK) and HTC (2498.TW), Apple's potential bond crash could have serious consequences for the company's long-term prospects. Here's how Apple closed out on Friday.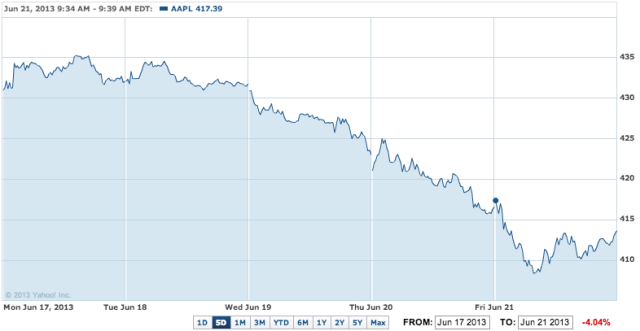 Follow Nathanael on Twitter (@ArnoldEtan_WSCS)
Don't Miss: Is This Major Sale Another Sign of a New iPhone Launch?