Will New Apple Store Incentives Boost iPhone Sales?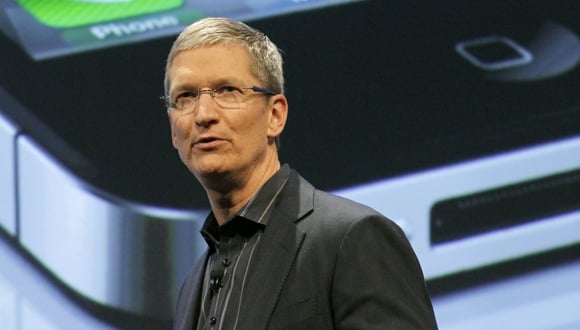 Apple (NASDAQ:AAPL) announced new iPhone sales incentive programs at an Apple Retail Store Leaders meeting in San Francisco this week. The iPhone sales incentives will benefit both the customer and the Apple Store employees reports Mark Gurman at 9to5Mac.
Although approximately 25 percent of worldwide Mac sales come through Apple's brick-and-mortar retail locations, Cook noted that about 80 percent of iPhone sales come from sources other than the Apple Stores. On the other hand, 50 percent of iPhone repairs and replacements are done at Apple Store Genius Bars.
Apple's upcoming iPhone sales incentive program is intended to help turn this trend around. One part of this program is a used iPhone buyback program that will be exclusively offered at Apple Stores. According to an anonymous industry source via Bloomberg, this program will be run by mobile phone distributor Brightstar. This initiative may boost iPhone sales by allowing some customers to purchase the latest iPhone without a down payment.
Cook also told attendees at the retail summit that, "Apple Retail is the face of Apple." Cook said that Apple's retail stores will be crucial for helping to introduce customers to new products that will debut later this year. According to 9to5Mac, one attendee said that Apple customers should expect an "army of new products this fall."
A note to investors from JPMorgan stated that the new products "will likely include the iPhone 5S, the fifth-generation iPad, a second-generation iPad mini and a budget version of the iPhone." Apple's new iOS 7 may also help drive more customers to upgrade to a new Apple device.
One of the upcoming iPhone sales incentives will be changes in Apple's price-matching policies so Apple Stores can better compete with iPhone promotions from other Apple resellers. Another aspect of the new iPhone incentive program may be the Back to School promotion that offers a $50 gift card to students buying an iPhone for the first time.
Cook also reportedly discussed general sales strategies for boosting iPhone sales. He urged Apple Store employees to point out to customers that Google's (NASDAQ:GOOG) Android platform is a "fragmented experience" compared to Apple's iOS.
Follow Nathanael on Twitter (@ArnoldEtan_WSCS)