Will Nokia Confirm These Lumia Rumors on October 22?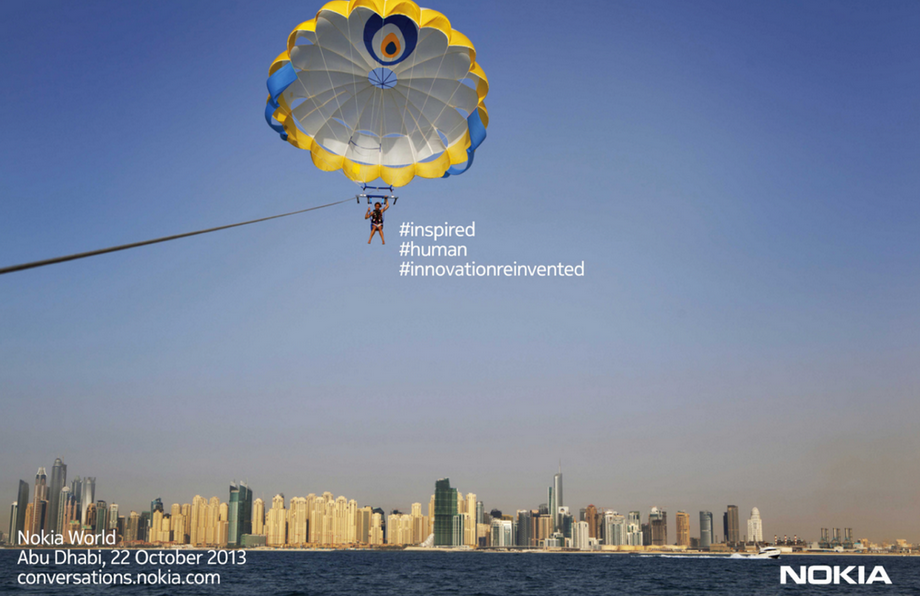 Nokia's (NYSE:NKE) highly anticipated Innovation Reinvented event is still about one month away, but industry sources are already confident they know what's to come. The event will take place October 22 in Abu Dhabi, and after several teasers were sent out from Nokia via Twitter, analysts are erecting big expectations.
According to The Verge, Nokia is expected to launch at least six new devices at its event next month, and at least two of them will be new Lumias. The report credits sources "familiar with Nokia's roadmap" for its insider information, and also highlights a prediction that there will be a range of new accessories, one of them being "pretty special."
Rumors about the anticipated Lumia 1520 and Lumia 2520 have swirled for months, and many believe the Lumia 1520 phablet will steal the show at Nokia's October 22 event, but the Finnish company has continued to remain tight-lipped about the possibility.
According to NDTV, the Lumia 1520 is rumored to come with a Qualcomm (NASDAQ:QCOM) quad-core Snapdragon 800 processor, 2GB of RAM, 32GB of built-in storage, a nano SIM, and a microSD card slot. It also is expected to have a 20-megapixel rear camera and a 6-inch full-HD display, which the Espoo, Finland-based company hopes will convince smartphone users to jump off the Apple (NASDAQ:AAPL) iPhone train and onto the Nokia one.

In addition, the anticipated Lumia 2520, too, is garnering attention as speculation grows about a possible Nokia Windows tablet. Sources believe Nokia's first tablet, codenamed Sirius, will feature a 10.1-inch IPS full-HD display and also will run using a quad-core Qualcomm 8974 processor. It's rumored to come with a 6.7-megapixel camera along with the company's own preloaded apps — but everything remains speculation, and even the tablet's name has remained unclear.
Nokia's late-October event is especially important for the company, as it marks its first device launch since announcing an agreement to sell its hardware division to Microsoft (NASDAQ:MSFT) in early September. Amid rigid competition from rivals Apple and Samsung Electronics (SSNLF.PK), Nokia has watched its global market share plunge as it loses its foothold in the industry. The company confirmed earlier this month that it had no choice but to allow Microsoft to acquire its handset and services business for more than $7.1 billion.
Now, the Finnish tech company would like to exit the consumer market with its head raised high, and it presumably hopes its new devices will allow it to do just that.
Don't Miss: Apple Is in Trouble in Europe, Again