Will Nokia Make the Next Tablet Fail?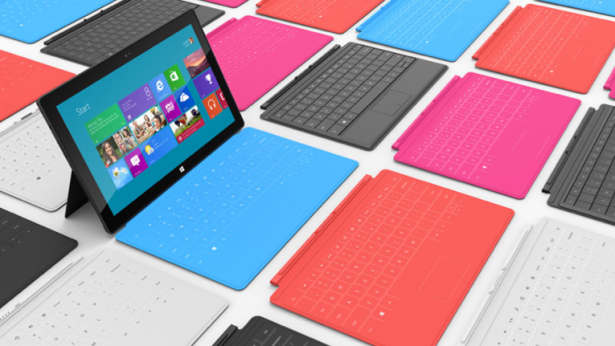 Apparently, Nokia (NYSE:NOK) won't let itself be deterred by the unmitigated disaster that has been the Microsoft (NASDAQ:MSFT) Surface RT line of tablets as more rumors keep coming that Nokia is planning to release its own tablet running on Windows RT. Specs for the rumored tablet can be seen here. It's expected to have a Snapdragon 800 processor, a 10.1 inch screen, 32 gigs of storage, and overall looks quite similar to Microsoft's now-infamous tablets. The tablet is expected to be unveiled by Nokia in September.
BGR reporter Brad Reed lamented the idea that Nokia would actually enact "such a bad idea," pointing out that Motorola (NYSE:MSI), BlackBerry (NASDAQ:BBRY), and Hewlett Packard (NYSE:HPQ) have all tried to chip away at Apple's (NASDAQ:AAPL) dominance in the high-end tablet market — to no success. Reed also pointed out that the Windows RT operating system has been much less successful among consumers than Windows 8, referring to RT as "a dead platform walking."
Microsoft's Surface tablets have only made a revenue of $853 million, which doesn't even cover the $900 charge for "Surface RT inventory adjustments" the company reported with its quarterly earnings.
A class action suit from investors has been filed against Microsoft this week, claiming that the company deliberately hid how poorly the tablets were doing from investors. After the inventory charge, the ad campaign, and now the lawsuit, Surface tablets are continuing to drag Microsoft down when they were supposed to help the company cope with the slumping PC industry.
Given how poorly the Surface has done, it does lead one to question what Nokia is thinking in releasing such a similar product. But, as Reed acknowledges, Nokia's shown it still has some great engineers with its Lumia 1020 smartphone. So maybe if the company puts similar design talent to use on the tablets it could develop a better product that will hopefully sell more than the Surface.
Follow Jacqueline on Twitter @Jacqui_WSCS
Don't Miss: Will Samsung Beat Apple to the Smartwatch Market?