Will Nokia's New Purchase Finance a Comeback?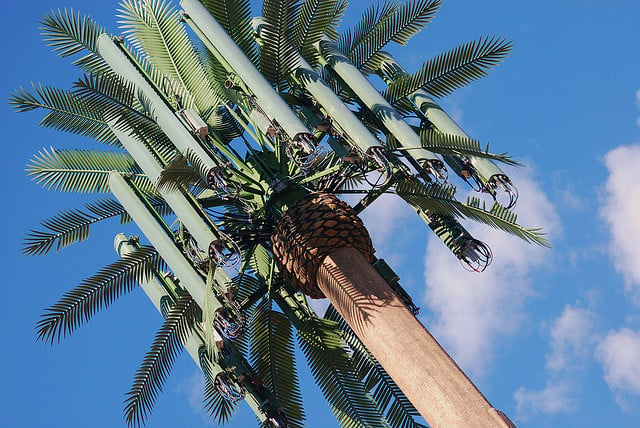 Nokia's (NYSE:NOK) decision to buy out Siemens's (NYSE:SI) share of their network equipment joint venture comes at turbulent time in the company's history. While the 1.7-billion-euro, or $2.21 billion, price tag Nokia will pay Siemens to gain full control of Nokia Siemens Networks (NSN) is cheaper than expected and analysts say the business provides solid growth potential, its not likely that the cyclical business is profitable enough to absorb the losses of the company's mobile phone division. Even more concerning, the purchase will strain the company's balance sheet, which is already struggling from losses incurred by the mobile phone division.
The Finnish mobile phone manufacturer could even burn through its cash as soon as next year. Nokia calculated its net cash position amounted to 3.7 to 4.2 billion euros at the end of the second quarter, and added that if the NSN transaction had closed that quarter, the cash position would have been 2.0 to 2.5 billion euros. This difference indicates that the company burned 350 to 850 million euros during that three month period, a level that concerned many analysts.
To finance the transaction, Nokia secured a 1.2 billion euro, or $1.56 billion, loan backed by JPMorgan Chase (NYSE:JPM) to finance the acquisition, reported Reuters. The remaining balance will be paid in the form of a 500-million-euro, one-year secured loan from Siemens.
Financing may be secured, but there are lingering questions regarding whether the one-time technological leader — now with junk long-term credit ratings from Moody's Fitch, and Standard & Poor's — can breathe new life into its struggling mobile phone business. The cash problem puts a constraint on the company's ability to do that. "If they constantly have to be worried about the cash position, it restricts their ability to move, to react to changes in the market," explained Pohjola analyst Hannu Rauhala to Reuters.
Nokia's weak cash position has even worse implications for the future of the company. Canadian bank Canaccord predicted that Nokia's cash burn would continue at a similar rate in coming quarters, estimating that the company would end 2014 with just 1 billion euros, or $1.3 billion, net cash. Bank of America's Merrill Lynch said that at such a rate Nokia would be in a net debt position in just four quarters.
Last year, Moody's Fitch, and Standard & Poor's slashed Nokia's long-term credit ratings to junk on the prediction that the company would experience further losses and burn more cash as its battle against the incredibly popular smartphones designed by Apple (NASDAQ:AAPL) and Samsung (SSNLF.PK) becomes even more of a struggle. In the intervening months, the market share of its handsets powered by Microsoft's (NASDAQ:MSFT) Windows Phone 8 did not improve significantly. Research firm IDC said Windows Phone accounted for slightly more than 3 percent of all first-quarter smartphone shipments; Nokia exclusively uses Windows 8, and Nokia handsets represent 79 percent of all Windows 8 devices sold in the first quarter.
The mobile revolution has forged winners, like Apple, and forced other market players to play catch up after having failing to adapt quickly enough to the changes. That latter category includes PC-software pioneer Microsoft, and Nokia, which was a leader in early cellphone design. But Apple's introduction of the iPhone in 2007 and the iPad in 2010 shock up the technology world.
Nokia's problems were most accurately summarized two years ago by Stephen Elop, a former senior Microsoft executive who became Nokia's Chief Executive Officer. In an internal memo, he likened the company to a man working on a burning oil platform in the middle of the North Sea, whose situation presented a Catch-22: he could either risk death on the "burning platform" or take a risky plunge into the freezing water, which could save him.
Elop chose to jump into a partnership with Microsoft, which was looking for an ally for its new smartphone software. Nokia picked Microsoft's mobile operating software over Google's (NASDAQ:GOOG) Android and Apple's iOS, a deal that made both companies deeply dependent on each other for their mobile future. But as a result, Elop has taken fire for sticking with Windows.
As for NSN, Elop said Monday the networks business would remain an independent entity, but he did not rule out the possibility of listing it or selling it, which would help the company's cash position.
Fitch's Owen Fenton told Reuters Tuesday that the acquisition of the profitable network business was a positive, but tempered that assessment by noting that "it does not make too much difference." Still, he said that during the past year Nokia's handset and network business outperformed the credit agency's expectations, even if its mobile phone business is "extremely limited" in terms of visibility.
 Follow Meghan on Twitter @MFoley_WSCS
Investing Insights: Will An Acquisition Help Nokia?