Will Nokia's New Smartphone Measure Up to Its Rivals?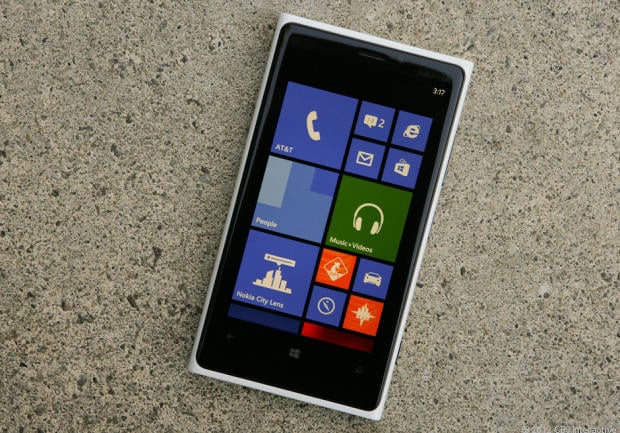 Nokia Corp. (NYSE:NOK) is preparing to unveil its anticipated new smartphone featuring a 41-megapixel camera Thursday during an event the company is hosting in New York. The new smartphone is expected to be the most advanced of the Finnish company's Lumia range, but analysts agree it will take much more than a high-spec optical accessory to win back the share of the market it has lost to rivals Samsung (SSNLF.PK) and Apple (NASDAQ:AAPL).
A 41-megapixel count far exceeds that of the iPhone 5 and Samsung Galaxy S4 Zoom, at 8 and 16 megapixels, respectively. However, the number of megapixels does not necessarily mean better photos: Lens quality also affects the end result of an image.
Research firm IDC estimates that Android and iOS accounted for 92.3 percent of all smartphone shipments in the first quarter this year. Windows Phone accounted for 3.2 percent, with a shortage of apps proving a major handicap. Windows Phone has only 160,000 apps in its store, while its rivals offer about five times as many because developers prefer to create apps for higher-volume operating systems.
"What I'm expecting to see is a powerful device that will differentiate it from competitors' high-end handsets," Francisco Jeronimo of IDC told Reuters. "But whether this will be enough to compete with Samsung and Apple? I doubt it. They need to raise the level of awareness. They may have the best camera, the best maps, but if consumers don't really know what they can do, that's not enough."
Analysts agree that Nokia needs to market its handsets more aggressively, which is easier said than done. After years of meager phone sales and its acquisition of Siemens' (NYSE:SI) stake in the Nokia Siemens Network on July 1, the company has limited cash reserves to channel into global marketing.
Nokia said last week that its net cash position at the end of the second quarter was between 3.7 billion euros ($4.7 billion) and 4.2 billion euros ($5.4 billion), indicating that cash burn may have been as high as 800 million euros in the quarter. On Friday, ratings agency Standard & Poor's downgraded Nokia by one notch on to B+ from BB- and forecast that its net cash could fall as low as 1.3 billion euros at the end of the year.
With a lack of available Windows apps and marketing funds, it will be difficult for Nokia to push past Apple and Samsung in smartphone popularity. Jeronimo suggested that Microsoft (NASDAQ:MSFT) should also do more to market Windows Phone handsets, because without Nokia's commitment to Windows, Microsoft would have no leading handset partner.
Don't Miss: BlackBerry's Latest Fire May Mean More Bad News.