Will Obama and the Senate Stop This Apple Product Ban?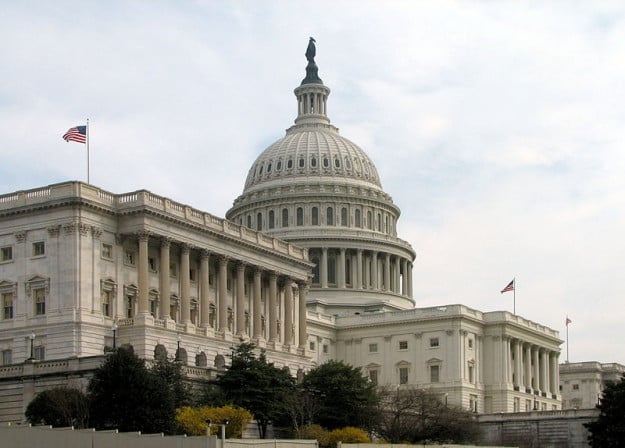 Can a group of bipartisan senators help Apple (NASDAQ:AAPL) win a last-minute import ban reprieve? On Monday, the International Trade Commission's import ban on some older models of Apple's iPhones and iPads will take effect unless President Obama chooses to veto the decision.
Although the presidential ITC veto power is rarely used, various groups are urging the Obama Administration to consider using the veto to block the import ban from taking effect.
The most recent group to advocate overturning the import ban is four U.S. senators, reports John Paczkowski at AllThingsD. Sens. Amy Klobuchar (D.-Minn.), Mike Lee (R.-Utah), Barbara Boxer (D.-Calif.), and Jim Risch (R.-Idaho) have all signed a letter addressed to U.S. Trade Representative Michael Froman that asks him to "carefully consider and give due weight" to the implications and consequences of the ban.
In the letter made, available by AllThingsD, the senators argue that this decision sets a precedent that will allow companies to "threaten or seek to secure an exclusion order against a willing licensee despite a breach of that commitment." The ITC based its decision on Apple's violation of a standard-essential patent that Samsung (SSNLF.PK) holds.
However, the senators seem to be implying that Samsung is refusing to license the technology to Apple under FRAND (fair, reasonable, and non-discriminatory) terms, even though Apple is a "willing licensee." Apple has repeatedly argued that Samsung never made a fair offer to license its patented technology and has instead worked against the interests of consumers by demanding exorbitant licensing fees for industry standard patents.
These senators aren't the only group to ask Obama to veto the import ban. Last week, Verizon's (NYSE:VZ) lawyer wrote an open letter in The Wall Street Journal outlining his company's concerns with the ITC import ban. It should be noted that Verizon is not directly affected by this import ban; the ban only affects the importation of the AT&T (NYSE:T) versions of the iPhone 3G, iPhone 3GS, and iPhone 4. It also bans the cellular versions of the original iPad and iPad 2.
Follow Nathanael on Twitter @ArnoldEtan_WSCS
Don't Miss: Why Are These Former Employees Suing Apple?