Will Qualcomm Help the iPhone 5S Blaze Around the World?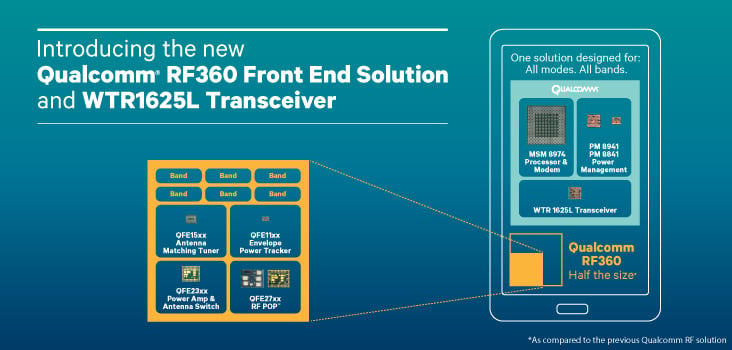 Some difficulties for Apple (NASDAQ:AAPL) may be vanishing from the face of the earth thanks to Qualcomm (NASDAQ:QCOM). Not to mention, Apple could join Samsung (SSNLF.PK) to have the fastest mobile network data speeds available.
Apple's latest phone, the iPhone 5, had to be designed in several different versions because networks around the world were not uniform and the phone didn't have a chip that could let it run on every network. This not only made it more difficult for owners to roam the earth with their phones, but it also meant some owners couldn't use the phone at 4G speeds — a major fault for a modern device in the fast moving technology industry.
Having the right chipset might have even kept Apple's iPhone 5 from making it onto the world's largest mobile carrier — China Mobile (NYSE:CHL). Now, Apple might be able to implement a universal solution to the connectivity problems that have slowed it down in some markets and may have kept it out of others.
Qualcomm has developed a new chip called the RF360 Front End Solution which can allow a phone to run on 2G, 3G, 4G LTE networks and more. If Apple included this chip in its next iPhone, it would not only be able to eliminate the need for extra variants, but it would also end the trouble of being unable to connect on certain networks. On top of that, the RF 360 could take up less space than current chips, allowing for a more compact device.
Of the extra networks that the RF 360 would make an iPhone capable of connecting to, one is China Mobile's TD-SCDMA network. The inclusion of the chip could bring a resolution to the longstanding rumors of an arrangement between Apple and China Mobile to bring the iPhone onto the network.
The second type of network that the chip would allow iPhones onto is the 4G LTE-Advanced network. On Korea's SK Telecom (NYSE:SKM) network, only one phone is running on the LTE-A system, and that's the Samsung Galaxy S4. The ability to connect to this network could let Apple challenge its biggest competitor where it hurts — Samsung's home turf.
It has been suggested by The Korea Times that Apple is in talks with SK Telecom about launching a phone later this year capable of running on the LTE-A network. This information came from an unnamed executive at the telecom company.
There are other potential ways for Apple to get a device running on LTE-A networks. However, the RF360 seems like it could be a best option, as it would solve a few other problems and make it easier for the company to compete globally — a stage on which it has had some trouble keeping up with Samsung. It would also allow Apple to claim data speeds of up to 150 megabytes per second in any part of the world with LTE-A networks set up.
Don't Miss: Is Samsung's Major Stock Stumble a Bad Sign for Everyone?
Follow Mark on Twitter (@WallStMarkSheet)