Will Samsung Beat Apple to the Smartwatch Market?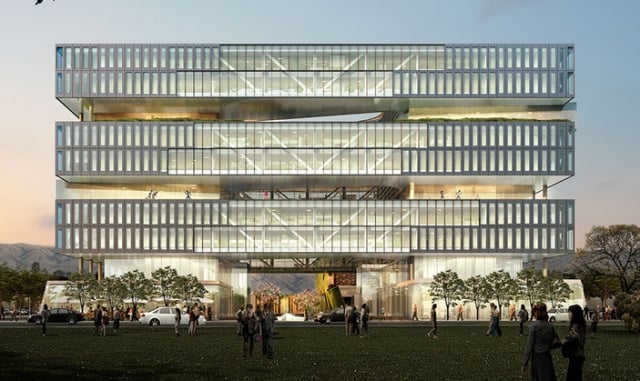 Bloomberg reports that Samsung Electronics Co. (SSNLF.PK) is gearing up to introduce a smartwatch device next month named the Galaxy Gear, which will be able to make phone calls, surf the web, and handle emails.
The Galaxy Gear will use Google Inc. (NASDAQ:GOOG)'s Android operating system and go on sale later this year, with a potential entrance that could beat Apple's (NASDAQ:AAPL) rumored iWatch to the market, according to Bloomberg's sources. The same sources revealed that the device is set to be shown on September 4, two days before the IFA consumer electronics show in Berlin.
If the sources are correct, Samsung will become the latest electronics maker to enter the smartwatch market, which various tech companies including Apple, LG, and Sony (NYSE:SNE) are banking on to become a new industry market as the smartphone and tablet markets reach the point of saturation.
Chung Chang Won, an analyst at Nomura Holdings Inc. in Seoul, says that, "Wearable devices could be one of the trends in the smartphone market, but I'm not sure yet whether watches or glasses will set the trend." He did, however, theorize that if Samsung becomes the first smartwatch maker to reach the market, "It will carve a niche for sure."
While Bloomberg reports that the Galaxy Gear won't have a flexible display, Samsung is continuing to develop the technology. Also set to be revealed on the same day is Samsung's Galaxy Note 3 — a device which acts as a combination of a smartphone and tablet.
While not much official word has come from Apple regarding the iWatch, two people familiar with Apple's plans told Bloomberg in February that the company had a team of 100 designers working on the device and that the plan is for the device to be released this year.
However, Apple can't afford to wait too much longer because while Samsung races to get to the market first, rumors also abound regarding LG's potential entrance into the game. LG's smartwatch is rumored to sync with smartphones, allowing watch notifications and is supposedly set to run on either Android or Mozilla Firefox OS.
Sources also say that LG might have a Google Glass competitor up its sleeve so the market for wearable technology is set to get very interesting over the next year.
Don't Miss: In Smartphone Wars, Samsung Bares Its Teeth with Anti-Apple Ads.