Will Samsung Ring in 2014 With a New Flagship Smartphone?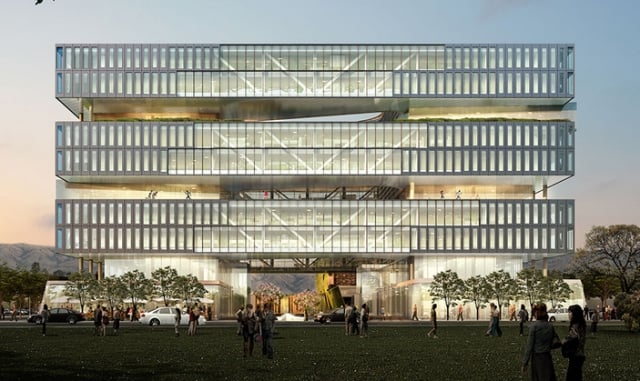 The year 2013 has been big for Apple (NASDAQ:AAPL) thanks to its impressive iPhone 5S and 5C offerings along with its next-generation mini iPad and iPad Air tablets. But one of its main rivals, Samsung Electronics (SSNFL.PK), has a few tricks up its sleeve as well, and rumors indicate that consumers will get the Samsung low-down sooner rather than later.
According to The Telegraph, Samsung is now expected to release the successor to its flagship Galaxy S4 smartphone in early 2014, and the device is rumored to come in two versions — metal and plastic. A Korean news website, ET News, reports that the manufacturing of the Samsung Galaxy S5 will begin in Vietnam in January 2014, and the smartphone release date will occur sometime around the end of the first-quarter.
Reports speculate that the Galaxy S5 will be released in two versions, with the premium device coming with a mental chassis and flexible screen, and the lower-end version promising a plastic casing and regular screen. The display size of both smartphones is expected to be around 5 inches, departing from the Apple strategy of having two separately sized handsets, and insider sources believe that the devices will use Super AMOLED technology, and come with a 16-Megapixel camera and 3GB of RAM, powered by a 4,000MaH battery.
If Samsung does release a new smartphone offering in early January, it will mark a deviation from its usual release cycle, and support the speculation that its Galaxy S4 hasn't been selling sufficiently. The South Korean tech giant has been nudged out of the smartphone spotlight by Apple in the second half of this year, but an acceleration of its normal release schedule could effectively put its products back into focus, and revive success after suffering slow sales from the S4.
Samsung is still the world's largest smartphone maker, but Apple successfully captured consumers' attention in September with the release of not one, but two next smartphone devices. The iPhone 5S and 5C flew off retailers' shelves, breaking opening weekend records, and Samsung now seems more aggressive than ever about moving forward with plans for its new handset.
Rumors report that Samsung, too, will release the Galaxy S5 in two versions, mirroring Apple's strategy. Unlike the two new iPhones though, the Galaxy S5 handsets are expected to be identical, and reports earlier this month unveil that one (or both) Galaxy smartphone could come with a three-side display that wraps around the edges of the device, allowing users to read messages from an angle. According to The Telegraph, Samsung unveiled its Youm flexible display technology at this year's Consumer Electronics Show in Las Vegas. The global flexible display industry is expected to grow significantly in the next few years, and Samsung is reportedly looking to break into a market that is forecasted to be worth $1.5 billion by 2016 and more than $10 billion by 2019.
Don't Miss: Here Are Apple's New Black Friday Deals.