Will Senators Cut Popular Breaks to Fix U.S. Tax Code?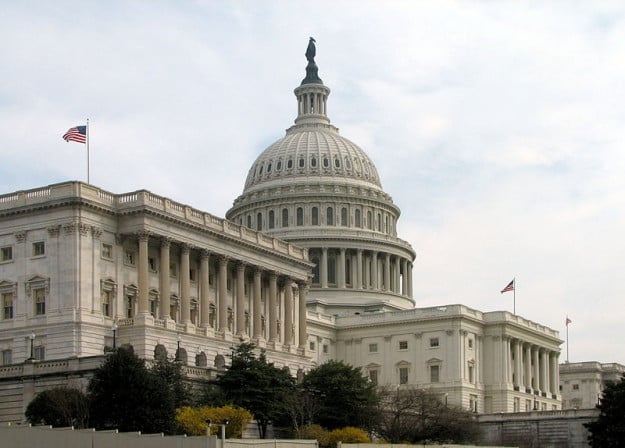 Democrats and Republicans largely agree that U.S. tax code needs a facelift. The problems come in deciding what should change, if new revenue should be raised, and what tax breaks should be scrapped for lower rates.
The scandal involving the Internal Revenue Service and messy hearing with Apple (NASDAQ:AAPL) CEO Tim Cook, regarding the company's use of foreign tax havens have given Congress the opportunity to rework the country's complex and antiquated tax code. In a hearing conducted by the House of Representatives' Ways and Means Committee, Republican Chairman Dave Camp of Michigan pointed his finger at the document as the reason the U.S. tax base is decreasing.
In the Senate, head Democrat and Republican tax-writers on Thursday proposed a revision that challenges other senators to justify retaining some of the country's cherished tax breaks. A senior Republican aide informed Reuters that Democrat Max Baucus, chairman of the Senate Finance Committee, and top panel Republican Orrin Hatch composed a "dear colleague" letter, in which they propose cutting tax rates while removing most tax breaks. In suggesting such a slimmed-down tax code, Baucus and Hatch would force fellow lawmakers to defend retaining popular breaks, like the home mortgage interest deduction and the tax break on employer-paid health insurance.
Both Baucus and his House counterpart, Camp, are in the midst of drafting plans to overhaul the entire tax code, and Camp has pledged to pass legislation via the Ways and Means Committee some time this year. The work in the Senate is expected to proceed at a slower pace.
In particular, Camp is focused on several proposals that would revamp specific parts of the tax code, such as international and financial products taxation.
Camp and the House Ways and Means Committee want to halt the narrowing of the U.S. tax base, which comes as a result of companies shifting profits overseas. While Cook's testimony before Congress in May brought this problem into sharp relief, it has drawn the ire of lawmakers for quite some time. Unlike previous attempts in Congress to blame companies for off-shoring, Camp has blamed the U.S. tax code. "If Apple isn't a case for tax reform, I don't know what else is," Camp told reporters from The Hill last week. "Apparently, everything they did was legal. But that means we need to take a look at our tax laws."
What many lawmakers have argued is that outdated tax laws impart a competitive disadvantage on U.S. companies and punish them for bringing profits home, thereby creating an incentive to leave earnings overseas. Because of this system, there is an estimated $2 trillion in foreign earnings currently locked out of the U.S. economy, according to The Hill.
There is no lack of evidence against the rampant problems written into U.S. tax code, and lawmakers likely will not argue that point. The issue has been and will remain the opposing positions Republicans and Democrats have taken on tax increases. After agreeing to support increases included in the fiscal cliff deal, it seems Republicans are worried they will anger their voter base by supporting another hike. As for Democrats, President Barack Obama wants to implement another tax increase as part of a grand bargain for entitlement reform.
The gap between Democrat and Republican philosophy was briefly breached during 2011 debt ceiling negotiations when Speaker of the House John Boehner, an Ohio Republican, presented a proposal that generated $800 billion in revenue through tax reform and enforcement. But the president turned the deal down, and since then, the two sides haven't come close to an agreement.
As for a corporate tax reform, which both sides say should be revenue-neutral, Wisconsin Republican Paul Ryan told CNBC at the end of May that it is politically impossible to lower rates dramatically for corporations while leaving individual rates high.
Follow Meghan on Twitter @MFoley_WSCS
Don't Miss: The Housing Recovery Reaches a New Record.