Will Spotify's Discover Challenge iTunes Radio?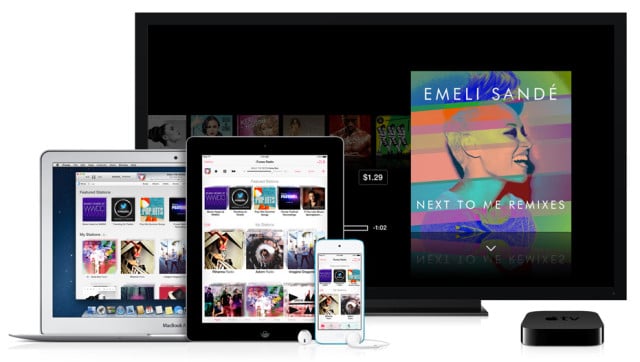 Spotify released its "Discover" feature to iPhone today as part of its iOS app update and it has music and tech aficionados online wondering if it will rival Apple's (NASDAQ:AAPL) iTunes Radio.
Despite announcing Discover in December last year, Spotify only recently launched the new feature at the end of May on its web application. Now it is available on iPhone.
Spotify's Discover seeks out personalized recommendations by combining Spotify's technology and social tools with curated content from music experts such as Pitchfork, Songkick, and Tunigo.
Some of Discover's features include personalized recommendations, new releases from artists users follows, music and playlists shared by users' friends and trendsetters, recommended shows from Songkick and related music, a service that instantly recommends what to play next. Spotify's Chief Product Officer, Gustav Söderström, said the Discover feature would make users' listening experience more personal, social, and current.
"With the Discover page, we're making good on our promise of helping you choose what to listen to when faced with millions of songs," Söderström said in a press release announcing Discover's release. Apple announced its iTunes Radio, a free Internet radio service featuring more than 200 stations and a catalog of music from the iTunes Store, in June. It too claims users will have access to stations inspired by music they already listen to as well as featured stations curated by Apple, and personalized genre-focused stations.
According to Apple, iTunes Radio evolves based on the music users play and download. The more iTunes Radio and iTunes is used, the more it knows what the user likes to listen to. iTunes Radio also offers access to exclusive "first listen" premieres from top-selling artists, Siri integration, plus the ability to tag or buy anything the user hears. "iTunes Radio is an incredible way to listen to personalized radio stations which have been created just for you," said Eddy Cue, Apple's senior vice president of Internet Software and Services. "It's the music you love most and the music you're going to love, and you can easily buy it from the iTunes Store with just one click."
For users in the U.S., iTunes Radio will arrive as part of the iOS 7 update this fall and include access to the entire iTunes catalog of more than 26 million tracks. While Spotify claims to have a catalog of more than 20 million songs, its database size varies by country.
Don't Miss: Analyst: Apple Ecosystem Will Keep Growing.