Will the iPad Lose Market Control?
Apple's (NASDAQ:AAPL) share of the global
 market will drop from 62 percent in 2012 to 50 percent this year, according to a prediction from Pacific Crest Securities. The increasing popularity of devices from Samsung (SSNLF.PK) and Google (NASDAQ:GOOG) will come into play more strongly in 2013, the analysts added.
According to the research firm, global tablet shipments will rise 61 percent this year to 172 million units. Of that, Apple will still hold a commanding 50 percent share, while Samsung will be second with 23 percent, up from an estimated 11 percent in 2012. Google will grow to about 9 percent from 4 percent last year, largely on the back of the launch of a new Nexus tablet, the firm said. Amazon's (NASDAQ:AMZN) Kindle Fire will fall off, with sales dropping from 11 percent to 6 percent this year, while Microsoft (NASDAQ:MSFT) will maintain its around 1 percent share of the global market.
"We believe initial activity for the x86 Surface Pro tablet is less than that of the first quarter for the ARM-based Surface tablets," Pacific Crest said in its report. "We believe Microsoft's conservative approach represents a lack of confidence in the x86 Surface Pro tablet and lower-than-expected demand for the original ARM-based Surface tablet."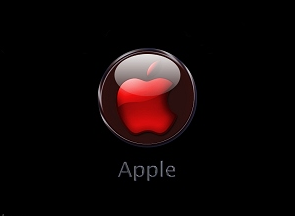 In a research note last week, Pacific Crest analyst Andy Hargreaves had cut his rating on Apple's stock to Sector Perform from Outperform on the concern that "the high ends of the smartphone and tablet markets [were] quickly becoming saturated." Such a scenario would limit Apple's growth by pressuring unit volume and "driving a mix shift to lower-margin product," the analyst had added.
Hargreaves also cut his iPad unit sales estimate for the current year to 78.6 million from 84.4 million, while leaving the 2014 estimate of 96.2 million units in place.
Don't Miss: Analyst: The iPhone Will Suffer.