Will the iPhone 5C Help or Hinder Apple's China Ambitions?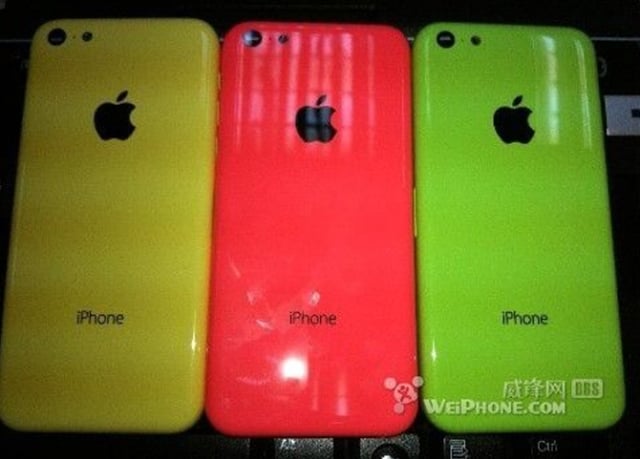 Many analysts believe that Apple's (NASDAQ:AAPL) so-called "cheap iPhone," or iPhone 5C, may help the Cupertino-based company expand its share of emerging markets. For example, Morgan Stanley analyst Katy Huberty believes that the "iPhone 5C could increase Apple market share by 13 points in China."
However, Apple commentator Steve Heller at The Motley Fool is not convinced that the iPhone 5C will be a hit in emerging markets like China. Heller notes that Huberty also thinks that the iPhone 5C "pricing sweet spot" is $486. Similarly, well-known Apple analyst Ming-Chi Kuo of KGI Securities expects that the iPhone 5C will sell for approximately $400 to $500.
Heller notes that Apple already has two iPhone models that fall close to that price range – the iPhone 4 and the iPhone 4S. A contract-free iPhone 4 costs $450 and a contract-free iPhone 4S costs $550. Heller wonders what would compel an iPhone buyer to switch to an iPhone 5C if there are already two comparable devices available for a similar or lower price.
Heller also points out that the iPhone 5C won't even have a software advantage over Apple's older iPhone models since iOS 7 will be available for both the iPhone 4 and the iPhone 4S. For these reasons, Heller is not convinced that the iPhone 5C will boost Apple's market share in China.
Heller raises some valid points about the price overlap between the expected price range of the iPhone 5C and the older iPhone models. However, he seems to have forgotten one important feature of the iPhone 5C that the new iPhone 4 and iPhone 4S both lack — a 4-inch screen.
The iPhone 4 and iPhone 4S both have Apple's "classic" screen size of 3.5 inches. The importance of a large screen cannot be dismissed since the overall smartphone market is increasingly trending towards devices with larger displays. A recent survey conducted by market research firm Strategy Analytics found that most smartphone owners seemed to prefer devices with a screen size between 4.2 inches and 4.7 inches. While the iPhone 5C's 4-inch screen size is just outside of the ideal range, it is far more likely to appeal to consumers than a device with a 3.5-inch screen size will.
Follow Nathanael on Twitter (@ArnoldEtan_WSCS)