Will the iPhone 5S Be Made from This Super Strong Alloy?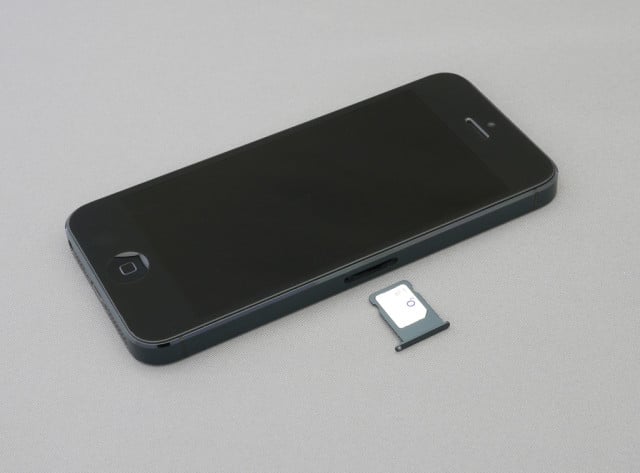 Apple's (NASDAQ:AAPL) next-generation iPhone might be made from an incredibly strong alloy known as Liquidmetal. According to the Liquidmetal Technologies (LQMT.PK) website, this material "uniquely combines the strength of forging with intricate molding capabilities" with "twice the strength of titanium."
In 2010, Apple signed a "Master Transaction Agreement" with Liquidmetal Technologies, which gave the Cupertino-based company access to all of Liquidmetal's "intellectual property assets," including its namesake "bulk metallic glasses" material. Until now, Apple has only utilized Liquidmetal to make the SIM eject tool for the iPhone, notes Adrian Kingsley-Hughes at ZDNet.
However, this week ZDNet reports that Apple was granted a "bulk amorphous alloy sheet forming processes" patent, which outlines a method for manufacturing this material in large quantities. In other words, Apple could potentially make enough Liquidmetal to use it for a mass-produced device, like the iPhone.
This has led other commentators, such as BGR's Jonathan S. Geller, to speculate that the upcoming iPhone 5S casing may very well be made of this revolutionary alloy. Geller notes that the previously leaked pictures of the new iPhone's SIM card tray appear to be made of Liquidmetal alloy. Geller also points out that a Liquidmetal iPhone would give Apple's smartphones a competitive advantage in hardware and design, which would nicely complement its superior iOS 7 software.
Besides Liquidmetal's incredible strength properties, this material also has the potential to make Apple's smartphones waterproof. Apple also notes in its European patent application via Patently Apple that Liquidmetal can be used to "create a seal that is impermeable to fluid, effectively rendering the device waterproof and airtight such that fluid cannot enter the interior of the device."
In its recently granted patent, Apple also describes what types of devices could be manufactured out of this material. Besides describing its potential utilization for the fabrication of iPhones, iPads, and iPods, Apple notes that this material could also be used for "a device such as a watch or a clock."
Here's how Apple has traded so far today.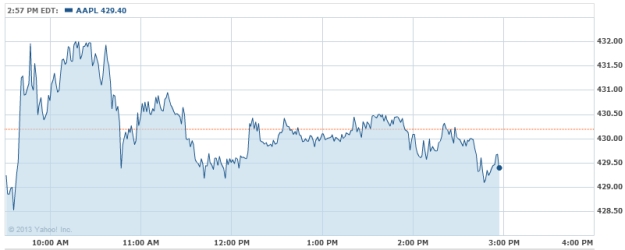 Follow Nathanael on Twitter (@ArnoldEtan_WSCS)
Don't Miss: Apple v. Samsung: Battle of the Smartphone Ban Continues.