Will the New iPhone's Pricing Pattern Mirror That of the iPad?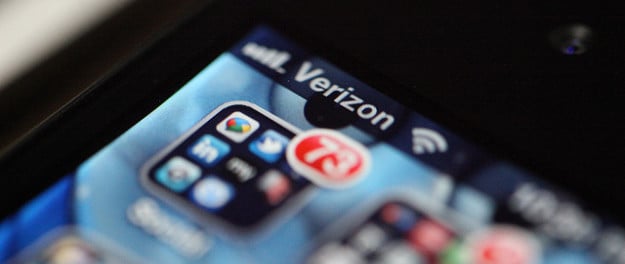 The rumor mill continues to turn for Apple's (NASDAQ:AAPL) highly anticipated iPhone 5C and 5S, and while it is not yet clear when these devices will hit the market, the price they'll go for is also still under speculation. Fortunately for analysts, Apple's pattern of marketing its iPhone and iPad devices remains fairly constant, and it is therefore constructive to examine past products' pricing trajectories.
These trajectories make it easier to erect relatively solid price estimates for what the phones could go for, and help pinpoint how Apple will go about its pricing strategy.
Asymco made such an analysis on Monday, with an analyst focusing on the marketing of the iPad mini as a way to predict how the pricing of the iPhone 5S and 5C will play out. The site offers graphs of iPhone and iPad pricing dating back to the iPhone 3G and iPad 1, effectively illuminating where the two patterns stay regular and where and why they veer in the case of the iPad 4 and iPad mini.
Those two products represent the first time Apple has replaced an earlier version of a device with a "bracketed" offer — with the higher-priced iPad 4 and lower-priced iPad mini replacing the iPad 3 — thus presenting a pattern the two versions of the iPhone could mirror as that product, too, expands its portfolio.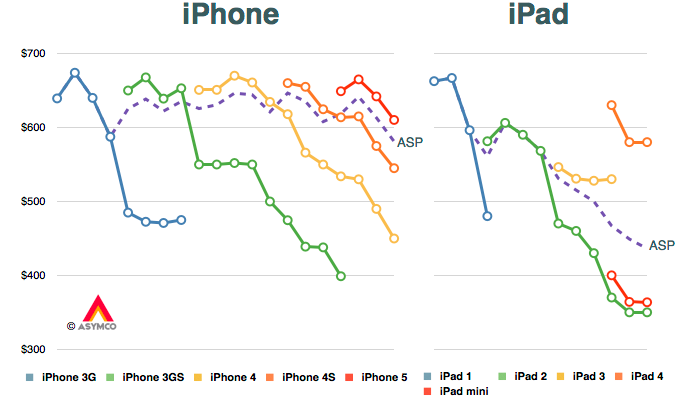 One could forecast that the 5S and 5C will follow the same trajectory as Apple's iPad offerings. A "bracketed portfolio" of the higher-priced iPhone 5S and lower-priced iPhone 5C effectively allows the company to cater to two different consumer groups' price demands and price ranges, and Asymco makes the prediction that the higher pricing of the 5S could be similar to that of the iPad 4, coming in around $650, while the 5C follows the pricing pattern of the iPad mini, hitting somewhere in the range of $450 to $500.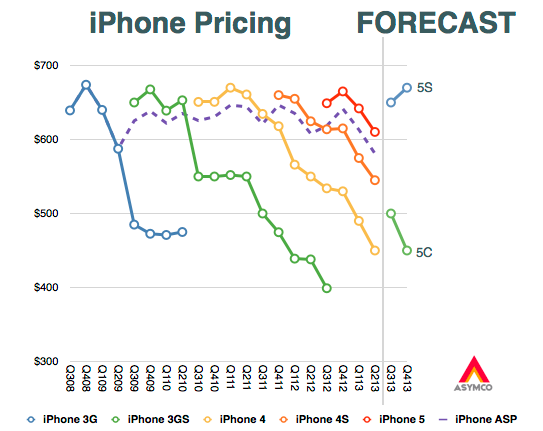 But still, it remains to be seen just how loyal Apple will remain to past patterns. The smartphone market is constantly evolving, and as Apple works to recapture the status of No. 1 smartphone maker in the world, it could very well throw out new marketing and promotional tools that allow its new offerings to be even more appealing to consumers.
We pointed out earlier on Monday that the iPhone is still Apple's baby, accounting for more than 50 percent of the company's revenue. However, the Cupertino, California-based company is now also focusing more on monetizing its ecosystem, growing its iTunes/Software/Services segment, and that could also lead the pricing of its new products to skew.
Don't Miss: 5 Things Everyone Should Know About Apple.